Professional Online Content Writers for Hire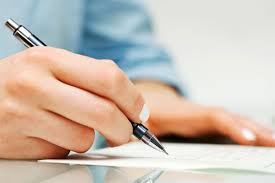 Hiring the right blog article writers aids people and firms in generating leads, promoting businesses, and in fueling their content marketing. Incompetent article writers will only bring down your business reputation and this will be very costly. You should not rush when you need to hire blog article writers to help you because this will lead to hiring incompetent writers. You need to take time to do some research to know which writers you should trust. There are things which you need to put into consideration if you want to hire the best blog article writers for your project. Some of the things to consider before hiring a writer for blog articles are; skill levels, their levels of experience if they have the enthusiasm or not, their knowledge about your product, the cost for hiring the writers, your turn around time, their policies of making corrections, their portfolio, referrals as well as their likability. Digi-Plus.co.ke is among the leading sites where you can hire professional and able blog article writers.
Questions to Ask Blog Article Writers before Hiring them
If you ask blog article writing assistants the following questions, it will be easy for you to know if they can deliver or not;
How article writers optimize their content for search?
All the best online blog article writers for hire should be conversant with all the SEO (search engine optimization) basics and they should be capable of determining which keywords should be focused on and which ones work into the article.
What kind of blogs do article writers read?
Writers who keep on reading blogs which are related to content creation subjects are the best to hire when you want help with writing your blog article. This is because they understand what they need to do to come up with great articles.
How article writers start projects with new customers?
A good content writer will spend time with the client to get a feel for the brand's personality as well as the needs of its target audience. They need to be good listeners so that they can produce content which speaks the message of the client.
Can these bloggers differentiate between content and copies?
Good writers know that content is value oriented while copies are sales oriented. Good writers cannot confuse between copies and content because they know that copies are found in brochures and content in newsletters.