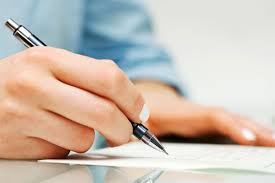 Hiring the right content writers helps people and firms in generating leads, promoting businesses, and in fueling their content marketing. Incompetent article writers will only bring down your business reputation and this will be very costly. You should not rush when you need to hire article writing assistants to help you because this will lead to hiring incompetent writers. You need to take time to do some research to know which writers you should trust. There are things which you need to put into consideration if you want to hire the best writers for your project. Some of the things to consider before hiring a writer for blog articles are; skill levels, their levels of experience if they have the enthusiasm or not, their knowledge about your product, the cost for hiring the writers, your turn around time, their policies of making corrections, their portfolio, referrals as well as their likability. Digi-Plus.co.ke is among the leading sites where you can hire professional and able content writers. Prior to hiring a writer for business blog content, it is very important to put the following factors into consideration:
Level of skills of the writer: It is easy to ascertain the writer's skill level through his or her writing samples. You should consider factors such as flow, readability, spelling, and grammar when evaluating blog article writer's skill level.
Article writer's level of experience in blogging:

You need to hire an article writer who has been writing content for many years and who has been writing in your industry. If your industry is politics, hire a writer, who has specialized in writing about politics, don't hire a business or a technology blog article writer.

Does the blog writer know your product?:

A good writer should show you that he or she knows your product through the conversations between you and him or her. He or she should be able to correctly spell your brand, know your services and products, know your competitors, and should also be familiar with your industry.

The turnaround time of the writer:

Ensure that the writer who you are going to hire is capable of meeting your strict deadlines. If you want someone who can work even on holidays and weekends, tell the writer that first so that he or she can decide whether to accept the job or not. Need to hire someone who can help with writing articles urgently? You can rely on us.
Questions to Ask Blog Article Writers before Hiring them
If you ask blog article writing assistants the following questions, it will be easy for you to know if they can deliver or not;
How does the article writers optimize their content for search? All the best online blog article writers for hire should be conversant with all the SEO (search engine optimization) basics and they should be capable of determining which keywords should be focused on and which ones work into the article.
What kind of blogs do the article writers read? Writers who keep on reading blogs which are related to content creation subjects are the best to hire when you want help with writing your blog article. This is because they understand what they need to do to come up with great articles.
How does the content writers start projects with new customers? A good content writer will spend time with the client to get a feel for the brand's personality as well as the needs of its target audience. They need to be good listeners so that they can produce content which speaks the message of the client.
Can these bloggers differentiate between content and copies? Good writers know that content is value-oriented while copies are sales oriented. Good writers cannot confuse between copies and content because they know that copies are found in brochures and content in newsletters.
High-quality blog posts should be appealing to both the target audience as well as the search engines. To write for the target audience, you need to have research skills to help you learn more about them. We have blog article writing experts that can make the task easy for you. They can help you write content that satisfies your readers and which targets the right keywords.
Experience Reliable Help with Writing Web Content Affordably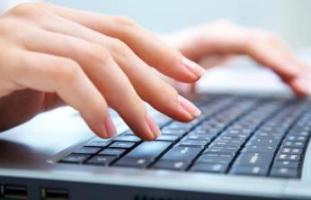 Your business will do well if you provide your targeted audience with high-quality content. Great blog article content improves the authority and visibility of your business at the same time offering concrete means of communicating with your clients. However, you may be involved in many things which make it impossible for you to consistently write top-quality blog articles. The only solution you have now is to hire a writer to enhance your business through quality content. But, you need to make sure that you hire competent and reliable writers if you want to get the best results. If you need to know what to consider prior to hiring a writer for blog articles, testimonials from different clients should be one of the most important things to check. The best assistants understand clients industries and they never miss deadlines. We understand that it can be very hard for a lot of people to maintain regular content production. When you reach that point, you should associate yourself with this firm because we have experts that can help you write informative content consistently.
Meet Experts who Write Custom Blog Articles on a 24/7 Basis
Most people with blogs do not have enough time to write the articles needed to help their brands to grow online. Due to that, a lot of companies have been established to offer expert help with writing blog articles. It is always wise to screen the writers thoroughly so that you do not end up getting services from unreliable experts. Before you can hire an expert from a specific firm, you need to look at online reviews. If you can find someone who has worked with him or her before, you can ask about how reliable the writer is. You should also be careful about the reviews on the websites since some of them might not be genuine. When hiring a writer from an online company, the best way to get to learn about their services is asking for samples of previous work. With that, you can be able to see the; writing style used, the tone as well as the organization and decide if you want that kind of articles. You can always trust us to offer the best services since we have a variety of experts that offer blog article writing services. The main recipe for growing a blog is by adding articles on a regular basis. That is important since readers will know when to expect updates and it also helps in improving search engine ranking when the content is optimized. If you doubt your skills for coming up with exceptional blog posts, you can hire a professional blog article writer in this firm.