Reliable Online Writers you can Trust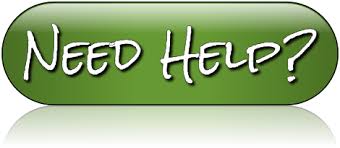 A good article writer is usually determined by his/her ability to communicate the intended message to the target audience in a precise and clear way for them to quickly and easily understand the content. Great article writing services whether done by men or women will require good clarity and ability to capture the attention of your readers. Most people misunderstand good writing and writing ability to enhance readers understanding. Many readers are not really concerned about how well a writer can write but are only concerned about how your article will be able to help them solve their problems. This is an argumentative topic because different kind of writer have different kinds of abilities and writing styles on how they the write their articles. Here are the features of a good writer:
A good articles writer has discipline and is passionate about writing
They generally have the love for words and writing, and this comes with good grammar, spelling and punctuation skills
Great use of vocabulary that is easy to understand and be able to benefit the readers.
Good writers have a great imagination and are able to bring complicated points out in clear and precise forms.
Great writers always have a sense of professionalism in their work. This helps them to be self-motivated and usually open to any kind of changes.
Work with the Best Article Writers


We are a team of reliable online writers who observe every rule of writing brilliant articles that go hand in hand with the upcoming trends. We are comprised of both men and women who help with content writing. We offer writing services at very affordable prices. Our articles are written in high-quality to meet our customers' specifications. Men and women article writers differ when it comes to writing. It basically depends on the subject both parties are assigned to write about. Most of the time men content writers obsess about creating a writing reputation instead of concentrating on the importance of writing something in a good way. But this cannot be used to describe all male writers. In general, both women and men writers contribute differently to different kinds of story that will be able to satisfy the readers. A professional content writer will not restrict himself/herself to writing facts and research from genuine sources to prove their arguments. This gives the audiences a chance to argue and research further if at all they have remaining doubts on what the writer has offered.