Hired Freelance Writers in Kenya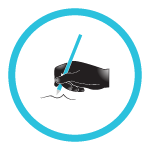 Article writing in a business is the major factor that makes target audiences know more about the business. This at times necessitates most business persons hire reliable freelance writers to help them. Online freelance writing help is a nice way for businesses to increase their brand awareness and make it easier for their target audiences to interact with them. In a company, each and every employee has their own duties and when it comes to a writing project, it is advisable to find a specific person whose specialty is in writing. Delegating such duties to an in-house employee will require you to incur extra costs for training them and this is not that suitable for a business. This is why many choose to hire Kenyan freelance writers who are independent, and they possess the skills and experiences on different kinds of writing.
Work with the Best Freelancing Company

The best thing about freelancers is that they are flexible and very much reliable at any given time you would need their services. Freelancers are experts and they have discipline when it comes to delivering services to their clients. We are among the best Kenyan freelance companies which will offer you great services at very fair charges. We have worked with several clients who have shown their satisfaction through their positive customer reviews. Work with us and we will make sure you get the best freelance writing services. It is advantageous to hire a freelance writer in Kenya because you will get to work with the one who has the specialty on a particular field. In Kenya, there are so many freelance writers and choosing one will have you enjoy the following advantages:
Your business website content will have a professional look. It usually portrays a bad image when you have grammatical and spelling mistakes, audiences will find it hard to believe what you write because they would assume you don't pay enough attention to what matters the most.
Hiring freelance writing assistants will help you manage and save a lot of your time. Freelancers are great at observing time since they are experts in what they do.
When you hire Kenyan freelance writers you are certain that you will be able to get the results exactly how you asked for them.