Looking for Hired Freelance Writers in Kenya? Try us!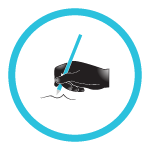 Article writing in a business is the major factor that makes target audiences know more about the business. This at times necessitates most business persons hire reliable freelance writers to help them. Online freelance writing help is a nice way for businesses to increase their brand awareness and make it easier for their target audiences to interact with them. In a company, each and every employee has their own duties and when it comes to a writing project, it is advisable to find a specific person whose specialty is in writing. Delegating such duties to an in-house employee will require you to incur extra costs for training them and this is not that suitable for a business. This is why many choose to hire Kenyan freelance writers who are independent, and they possess the skills and experiences on different kinds of writing.
Work with the Best Freelancing Company, at Friendly Rates
The best thing about freelancers is that they are flexible and very much reliable at any given time you would need their services. Freelancers are experts and they have discipline when it comes to delivering services to their clients. Digi-Plus.co.ke is among the best Kenyan freelance companies which will offer you great services at very fair charges. We have worked with several clients who have shown their satisfaction through their positive customer reviews. Work with us and we will make sure you get the best freelance writing services. It is advantageous to hire a freelance writer in Kenya because you will get to work with the one who has the specialty on a particular field. In Kenya, there are so many freelance writers and choosing one will have you enjoy the following advantages:
Your business website content will have a professional look. It usually portrays a bad image when you have grammatical and spelling mistakes, audiences will find it hard to believe what you write because they would assume you don't pay enough attention to what matters the most.
Hiring freelance writing assistants will help you manage and save a lot of your time. Freelancers are great at observing time since they are experts in what they do.
When you hire Kenyan freelance writers you are certain that you will be able to get the results exactly how you asked for them.
We are a Company that offers the Best Freelancing Services
If you want your project to be successful, you will have to hire freelance writers from the best freelancing company. Remember that that company has become the best because its freelancing services are incomparable;
The company offers quality and reliable freelancing help
Customers do not seek freelancing help from any company because not all of them do what they promise. They turn to the best freelancing companies which for a while, have been assisting customers and meeting their freelancing needs.
Get help from best freelancing company's experts
For a freelancing company to be among the best, it must have employed the right people to work as qualified freelance writers. Freelancing firms which are doing well today have experts in all areas who work very hard not to leave any client unsatisfied.
The company assures private and confidential services
No customer can be happy if he or she finds out that a company shared his or her data to another person. Some customers claim that their information leaked and try to sue those companies where they sought help. However, this does not happen to customers if they get help from the best companies. Their documents and information are encrypted to make them safe and secure.
In Search of Reliable & Top-Quality Freelance Writing Help

There are so many freelance writers in Kenya who provide quality and reliable freelance writing services. Unlike in other countries, local freelance writers never disappoint customers because they have the right skills and knowledge required to offer high-quality freelance writing services. Prior to securing freelance writing jobs, Kenyan freelance writers must pass through uncountable quizzes, rigorous testing, language tests, proficiency checks on writing skills, as well as so many exams to prove that they can deliver. In Kenya, you can find writers for different freelance writing projects. If you accept their assistance, you will receive copies which are insightful, free from errors, and written carefully to satisfy and fulfill your expectations. Kenyan freelance writers can use one hour to complete a task which customers take weeks to finish. Whether you are in Kenya or outside Kenya, you too need to enjoy Kenyan freelance writing services. Make calls just now. Kenyan freelance writers never disappoint.