Professional Online Ghostwriters that you can Trust

Ghostwriting has been a common action for a long time and this is where a person writes for another person. His work is credited to another person who is listed as an author. Ghostwriters for hire write different kinds of articles, such as speeches, marketing content, and many more. They basically play a big role in businesses since there is an increasingly high demand for high-quality content for business branding purposes. Business owners need and require marketing strategies that can easily and quickly influence the market and see some action taken against their product brand. Online ghostwriters help businesses achieve goals because they come in handy when they are needed. There are so many online ghostwriting companies in Africa and they have different categories of clients they can serve.
Hire the Best Ghostwriting Company in Africa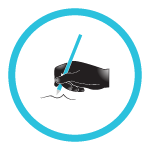 There are clients who provide roughly done drafts, sources from where the information will be collected from and interviews in order to give the writer an idea of what they are expecting as results. There are those clients who collaborate with their ghostwriters; they offer the ghostwriters with topics, and summaries of what kind of articles they want and then leave the rest of the work to be handled by the ghostwriter. And then there are those clients who leave everything to the ghostwriters, to come up with their original ideas and to put in their own words, and then later review the finished piece. In Africa, you will find experts who can deliver quality ghostwriting services to all these kinds of clients and those who also work for credible companies. There are many companies that offer reliable ghostwriting help in Africa, companies that first determine the expectations of each and every client and how much each client is willing to be involved in the process. We are one of the most professional African ghostwriting companies and we normally help the client in figuring out what they really want to say. We pay maximum attention to what the clients communicate and we are normally committed to the end goal of our clients. We offer quality ghostwriting services at very reasonable prices to all our clients.