Experts that can Help you Write Articles in the Best Way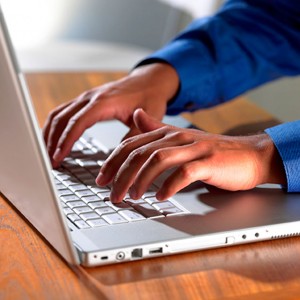 It is very important for article writers to make sure that their content is great. Today, web content is very important and new material is everything. The demand for high-quality articles is increasing as well as the demand for copywriters who write them. You should keep your articles simple, short and to the point. You also need to avoid wrong ways and practices when writing articles. Such ways include; using long paragraphs as they tend to be boring and difficult to read. Your paragraphs should be short so that they can be read quickly, around three to five sentences. Avoid using straight texts as they make people sleep when reading your article. Inserting headers and sub-headers will be helpful because they will make it easy for readers to find what they are searching for. You can also use numbered lists and bullet points in your article. Another wrong practice that should be avoided when writing articles is using too much bling. I agree that dressing up articles makes them look pretty but we do not need to overdo it. Articles with so many bolded words and a lot of headers are not attractive at all. Digi-Plus.co.ke is among the leading article writing websites that you can always trust whenever you need any help.
Things Writers Need to Avoid When Writing Articles
If you are an online article writer for hire and you want your articles to be the best, and then avoid the following;
Fluffing up your website content
Using filler sentences which only fluff up your article content does not help readers at all. It is good to have supporting sentences, but it is useless to have sentences which only use different terms to repeat your point. It is important to use critical thinking while writing articles.
Using "you will" when writing articles
When writing articles, you should not use "you will" instead, you should use action verbs when beginning sentences. This will give the content of your article an authoritative sound which will make you, the writer, sound like an expert.
Losing direction or focus when writing your article
A huge article writing mistake which should be avoided at all cost is losing focus when writing it. This shows that you do not have a goal or a purpose. You need to stick to your title and your subject, keeping all paragraphs relevant to the entire article.
Dry writing your article content
In this age of the internet which is oversaturated with content, no reader is going to read articles which are bland. You have to make sure that your articles content is rich in terms of information.
Pretending that there is no article writing competition
Neither you nor search engines want copycat content and therefore you need to learn from the content written by your competitors. Make sure your content addresses unique angles or voids which were not addressed by your competitors. Hiring experts who help with writing articles will help you boost the ranking of your website.
Using article headlines which do not grab attention
Good titles attract readers while poorly-written ones make readers overlook your content. Try to use exciting headlines which make readers want to read your content. Deliberately deceptive headlines frustrate readers and make your content to be of low-quality.
Assuming that all article content is not plagiarized
Never publish your article before you double-check it for plagiarism via Copyscape. In article writing, plagiarism is a serious offense and its punishments are severe. Your site may be banned just because you published plagiarized content.
Ignoring audience, analytics, and industry when writing articles
Your selected topics are supposed to be informed by your industry, SEO strategy, intended audience, and analytics. Failure to develop content which is relevant to your targeted audience, high chances is that it will not resonate or be seen by the correct audience. Looking for professionals to offer you quality website content writing services? We are willing to help you today.
Quality Website Content Writing Services at Cheap Costs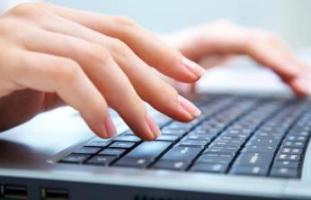 There are always some things that should be avoided when writing articles. There is no perfect person in this world and unfortunately, we can do nothing about that because it's part of life. However, we can find ways of becoming better, learning new practices and ways of doing things, and adapting to trends. The same applies to article writers. Because content is king, article writers need to stop viewing content as just written words and understand that the crown needs more jewels but not just written words. They should include elements like infographics, CTAs (Call to action), and illustrations. Online article writers for hire should also avoid publishing their content before proofreading and editing them because inaccuracies and typos in their great content may affect their websites' reputations.