Quality Help with Website Content Writing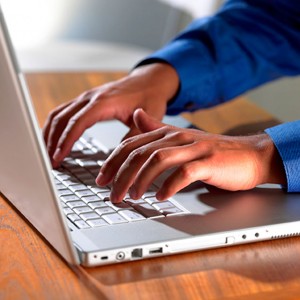 One of the best approaches to use when developing website content is to focus first on the value. Think about why people read website content. People may read your website content because they want to know something about a product, service or a company. Some read because they are new clients who want to know more on what is offered by the firm or perhaps they heard people talking about a new product and they want to learn more about it for themselves. Others read because they are searching for particular products which need some researches before making purchase decisions. Website content is a very important relevant and value vehicle no matter what the case might be and should be provided considering the customers first. Having this in mind, you should ensure that your website content features some components which are more pronounced and different when compared to other kinds of content. Make sure that your website content clearly informs people about your company, mission, and brand. If you lack skills or maybe time to write quality website content, you can visit Digi-Plus.co.ke to offer you online assistance.
The Best Approaches to Developing Great Website Content
Apart from focusing first on value, you can also use the following approaches when developing content for your website;
Creating strong headlines for your content
When it comes to website content, using strong headlines is very important because they drive interest and they help a lot with providing information and relevance. Strong headlines help readers understand your websites purpose as well as the information it contains.
Providing relevant content information, links, and prices
When writing website content, you need to input links to services which are closely related and give your users all the information which they might require in order to make smart decisions. Remember that clients are always grateful when they have a lot of information available.
Seeking to give answers through your website content
When you use your content to answer clients questions, your readers get to know that you really know and understand their problems and you are ready and willing to help them. You also make your website more targeted, engaging, and actionable.
Keeping your website content up-to-date
Google likes new content. Fresh content is also very important for websites. Writing fresh content for a website will assist with providing your website readers with the best experience and will also help you to rank well.
Need Urgent Help to Write Blog Articles?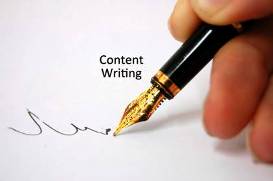 In this digital world, it is very difficult to capture the interest of readers if you do not have great website writing skills. You can only catch the attention of readers and increase your websites search engine ranking by writing quality and optimized content for your website. When developing your website content, you should try to show but not to tell. Avoid high-level statements and generalities and use specific and real examples because they will assist readers in visualizing and understanding your messages better. Looking for experienced website content writers to assist you? Feel free to talk to us.
Qualities of Great Content for your Website
There are common attributes which are found in all high-quality website content irrespective of if the content appears in print or on screen. The following are some of the qualities which make website articles attract the attention that it deserves;
The audience comes first when writing website articles: Prior to writing articles for your website, you should ask yourself questions such as: who are my primary targeted audiences? Who are my secondary audiences who will inform and influence my primary audiences? Will my audiences be able to find my website online? If you lack the time or maybe skills to write articles that can attract your audiences, hiring online expert writers is the best step to take.
Images are included in great content for websites:

Sometimes, videos, infographics or pictures speak more than words. Images are very important in the content as they help with breaking up text hence making the website easier for readers to read. It is advisable to incorporate a minimum of one image on every website page.

Content that you have created should be well-structured:

Readers should be able to read your website content with ease. Hyperlinking specific phrases or words to pertinent resources helps website readers access more high-quality content. Layering content helps in keeping readers engaged and ensures easy movement through the website. Need help to write blog content in the best way? We are ready to help you at your convenient time.

Use of active voice is preferred when writing content: When creating content for your website, you are supposed to use active verbs but not passive verbs. You also need to specify your sentences subject. For instance, you should write "The girl ordered a glass of juice" instead of "A glass of juice was ordered". You create reader-friendly and succinct sentences by use of active voice.