Why Link up with Our Experts to Write your Quality Content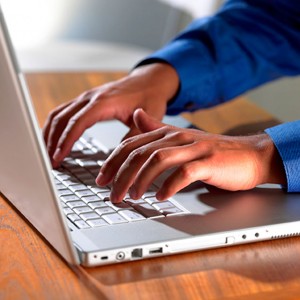 You can only find a reliable website content writing help from the best companies. If you are looking for competent writers to help you with writing content for your agency or business, make sure you take time to research the leading blog writing services as well as the best article writing companies. Remember that marketing keeps on changing and therefore if you want to get the maximum traffic from Google as well as via your social media platforms, you need to get help from writers who are capable of making your business develop and distribute top-quality content always. When researching the best blog and website content writing services, you should first understand that all services are somehow different when it comes to pricing. We have experts who have been in this industry for years and who can help you write original articles consistently.
You cannot be overcharged when you get our assistance with blog posts. It is on this website that you can get top-quality and yet affordable help with content writing.
We have web article writing helpers who provide confidential writing support. They cannot share any details in your order to third parties no matter the circumstances.
You can access our blog content writing assistance at any time you are ready since we operate on a 24/7 basis.
We have website content writing assistants who can offer free revisions in case the draft delivered does not content you.
Qualities of a Top-Ten Ranked Firm that Writes Blog Content
Our firm is amongst the 2019 top ten website articles writing service providers. Some of the reasons that make us be among the leaders include legitimacy, professionalism, trustworthiness, and affordability. The best writing service providers will always guarantee you the following;
1. A firm that offers timely-delivery of top-quality blog articles and website content. The best blog articles and website content writing service providers are very reliable and consistent in delivering clients content on time. They always meet customers' deadlines. Digi-Plus.co.ke is among the leading firms that understand that patterns of consistently met client deadlines are a very positive attribute and this helps to continue satisfying clients.
2. A company that allows customers to communicate about their website content easily. A good service provider should allow clients to communicate quickly and easily with writers. It does not matter whether they do it directly or through communication platforms. This is because communication between writers, customers, and content service representatives ensures that customers get their desired content.
3. A service provider that ensures transparency in vetting articles and blog writers. As a great content writing service provider, you should know how to find qualified writers who fit the needs of clients. Use of effective vetting processes to come up with the best writers should be considered. The vetting process should always be very transparent and people involved should clearly communicate the qualifications of the writers needed in order to become part of the team.
4. A writing site that has great blog article writers who are keen to pitch clients' ideas. It is easy to order content, but the challenge is finding the correct topic for the content. Reliable content writers should brim with ideas to get compelling content on a regular basis. Writers involved should be allowed to pitch captivating topics free of charge to the business and this shows the capability of a firm to provide the best website and blog content writing services.
5. A writing platform that has blog article content writers with strong research skills. All leading blog article content writing service providers understand that good research is unavoidable if you need good content writing and that's why they hire writers who have strong research skills. Such writers research and come up with interesting and trustworthy information from reliable sources.
6. A website that is comprised of content writers with a solid SEO understanding. Great website content writers are always on top of trends of SEO. They know that even if the content is of high-quality, it cannot be useful if readers cannot access it. Writers in leading firms are able to craft descriptions and titles which are SEO-friendly as well as keywords that can sustain the latest algorithm changes in Google.
7. A writing firm that has capable blog and website content writers with editing skills. Editing blogs and website content needs patience, a good eye, and discipline. Apart from grammar, punctuation, and spelling, writers from the best service providers lookout for overused words and points which are redundant. They sometimes spend more time editing content than writing.
8. A writing company with independent problem-solving blog article and website content writers. Many times writers are supposed to choose directions in which a client's blog articles or website content will take, or else it will be not easy for them to know clearly what the client's market wants. It is only the best website article writers who can be capable of working this out alone and deliver what clients need without the help of customers.
9. A writing help provider with website content writers who are always on demand. Writers from the best firms stay updated with the newest trends to expand their job opportunities. They join freelance and writing communities, enhance their online profiles, are comfortable with cold emails, and they leverage diverse social media platforms to market their work.
10. A writing service provider that has hired blog article writers who always follow clients' directions. If clients send their blog article topics, outlines, and keywords to writers in the leading firms, the writers deliver what customers ask for with no or few deviations or questions. This is because they follow customers' directions.
Get Content Writing Help from a Best-Rated Firm in 2019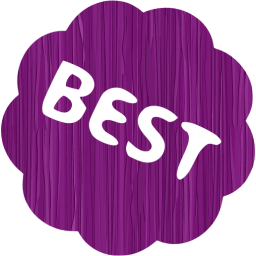 As a firm or individual, you should consider pricing, dependability, and quality control when choosing which company to get help from. Each blog content and website content is created differently. Firms and individuals who are searching for high-quality blog articles and website content for boosting their online image should seek help from the top 10 content writing service providers in 2019. It does matter what your topic is, such firms will ensure that your content is premium and from credible sources. The best blog articles and website content writing helpers make sure that all packages are tailored in accordance with clients' specific needs. Writing blog posts or website content that can keep the readers engaged consistently has never been a walk in the park. When you get stuck with writing any of them, you might need to get additional help from online service providers.
Experience Professional Website Content Writing Services
You can always trust us with your content since we are one of the top 10 blog and website content writing companies. When you require assistance with your web content, you might be asking yourself how you can determine the best service provider. You can use several approaches that can help you avoid getting substandard services. If you do not have someone to refer you to a reliable firm, you can take a look at the testimonials on every website you visit. You can also use samples to determine whether the experts on a specific website can deliver the type of blog posts you need. The top companies will have no problems sending you samples of their work. For some service providers, they have examples of their work published on their websites. To get new readers as well as to maintain the current ones, you have to update your website or blog with fresh information. If you have run out of ideas of what to write, you should not get worried since you can get assistance from us.