Want to Write an Original Article using a Suitable Way?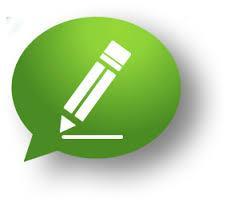 Today, firms and individuals from all parts of the world write blogs where they share criticisms, analyses, observations, and requirements of the sectors where they are upcoming experts. They pass the message successfully because their blogs have articles whose content is properly written and which is understandable to readers. Such firms and people truly understand the subject matters which they write about. Because they are experts who write original blog articles using the best ways in their sectors, they know what to do and what not to do to write original articles for their blogs. Each of the blogs they post every day is excellent and attracts the attention of many readers. One of the leading challenges for bloggers who want to grow is the lack of capability to know the ten best ways of writing unique and original blog articles., but seeking assistance from experts from firms like Digi-Plus.co.ke is advisable. With so many blogs out there, sometimes it seems like all topics which are worth writing for have already been adequately covered. For a blog to be successful, the content in its articles must be of high-quality and original. If you look at the blogs which you read every day, you will find that you read them because you cannot find the articles which they provide in other blogs. Not all articles that you write are innovative. However, as a blogger, you should make yourself different to attract new and maintain the old readers.
A List of 10 Best Ways of Writing Original Blog Articles
Below are some of the ten best possible ways you can use to write blog articles:
Be independent when writing the articles
Keep an idea journal to avoid forgetting what you writing on
Take a stand to be more unique than the other bloggers
Have an open mind when writing the articles for your blog
Go deeper and write about some little-known aspect which is covered so much.
Make use of bloggers brainstorming techniques when writing the articles
Know your subject matter to avoid writing only about the basic information
Focus on solving the problems of your readers
Plan to develop ideas and come up with a blogging schedule
Give yourself the flexibility and freedom to move with your ideas.