Some of the Benefits of Writing Error-Free Articles for Blogs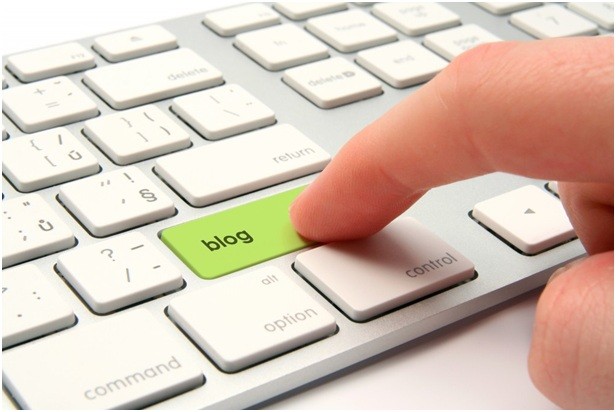 Apart from being a fun activity, blogging is also very rewarding especially if you understand what you are doing. It is always great to get paid for doing something that you enjoy but there are mistakes that are commonly made when writing blog posts. One of the mistakes is procrastinating. Blogging does not have room for delays. You need to do it right now but not tomorrow. Another thing you should avoid is failing to promote yourself as well as your blog. You should use all social media platforms like Twitter, Facebook, LinkedIn and others to promote your blog to get traffic and comments. You should also implement subscription features on your blogs from the first day. Having both email and RSS will make it possible for you to alert your subscribers after you have written a great fresh post. Another mistake you need to avoid when writing blog articles is being obsessed with the statistics of your blogs because this obsession is unhealthy and can make you lose focus; instead, you need to keep on reading and writing. Because great bloggers have learned how to avoid common mistakes when writing articles, they are able to come up with high-grade blog posts.
All well-written blog posts are always dynamic:

The intent of blog posts is to engage readers and therefore, they should be dynamic. Blog posts are similar to entries as they incorporate Meta tags and publishing dates. Consistent updates and fresh entries are very important in managing all kinds of blog posts.

Content is the leading star in high-quality blogs:

Blog posts are always defined by the quality of the content they contain irrespective of the medium. Even though the majority of blog posts are written words, some content in them can be images with no or little text. However, it depends on the intention of the authors.

Relevancy rule applies to all great blog content:

Even though all engaging content should be relevant, the rule applies more to blogs posts. Blogposts may vary in mediums, types, styles, and formats so as to arouse debate or provoke interest. They need to be unique and original; however, to be read, they must deliver what they promise. Searching for experts to help you write quality content for a blog? You can count on us for the most professional assistance.

Excellent posts have attention-grabbing headlines:

Content which has compelling headlines silence readers' noises and generates prompt clicks that drive traffic at the same time enticing readers to keep on reading. In the online world, it is only in blog posts where headlines are given a lot of attention.
Common Mistakes to Avoid when Writing Content for your Blog
Being non-persistent when writing your blog content. You should understand that you need discipline, focus, and dedication if you want your blogging journey to be successful. You cannot just wake up and become the best blogger. It may take years for you to be at the top. To write quality weblog content require one not give up when things are not working for you.
Losing focus on your blog posts intended audience. Make sure that your blog posts pass the right messages to the right audience. Avoid writing posts that divide citizens or promote tribalism. If your targeted audience is university students, stick there, do not include primary students.
Writing blog articles for the wrong reasons. You need to understand that blogging needs passion and if you do not have the passion you will not make it in this industry. You will be unable to maintain the effort if you are blogging for the wrong reasons. Do not just blog in order to make money. In case you need an expert to help with blogging, you can visit online firms for help. Digi-Plus.co.ke is among the best content writing sites that you can trust at any time you need help.
Not offering your blog post readers valuable content. Readers want to read blogs that contain valuable content and which assists them in addressing their problems as well as provides them with answers. Knowing which blogs get the highest traffic can assist in understanding what the readers want to read.
A major mistake that most people do when writing blog posts is writing them like academic essays. To avoid that, you can try as much as possible to personalize your ideas to the target audience. By engaging the readers, you can be able to boost your brand's credibility.
Experience Professional Blogging Services from the Best
It is good to keep away from avoidable mistakes when writing blog posts. Bloggers are supposed to research a lot before they start writing content in order to know what they should do and not do. They should understand that links and blogs are inseparable if they want their blog posts to be effective. Avoiding links in blog posts is a big mistake as links ensure in-built navigation between blog posts which are mutually relevant. Avoiding blog post debates is also another mistake. Bloggers should ensure that their blog posts encourage debate. Leaving a comment section at the end of posts gives readers chances of participating in conversations and giving their own opinions. If you need the best blogging services offered by experts, you can contact us in your free time. As much as blog posts are important in building your brand authority, writing user-friendly content which can make that possible is not easy. That is because, without experience as well as skills, you can make a lot of mistakes when writing your blog content. The best way you can avoid that is by getting our additional assistance with blog posts.
Meet Credible Experts who Write Blog Posts Excellently
Writing high-quality blog posts requires a lot of effort as well as creativity. That is because you have to research the topic, gather facts and write them without plagiarizing. This can be time-consuming and tough if you are a busy person. You can have the best blog posts without having to worry about the writing process when you get our assistance. There is no doubt that the information you want to share in your blog pages should be detailed. However, that does not mean that you should write long blocks on information since you might risk losing the reader. We have blog writers who can help you write concise posts. Another mistake that you might make during blog post writing is trying to showcase your vocabulary knowledge by using jargon or technical words. Not all the readers can understand some vocabularies which means you should try to make your information as simple as possible for them. When you get our assistance, you can have writing assistants to help you write blog posts using a simple language. You can write informative and well-presented content but still fail to get the intended results. That can be because of writing ideas that deviate from the topic of your blog post. That shows that you should prioritize on the relevance of your information first. You can write content that is relevant to the target audience by researching them.