In Search of Online Help with Writing Website Content?

Since many article writers on the internet claim to offer article writing services, firms and individuals should be capable of differentiating between experienced article writers and the inexperienced ones. One of the ways you can know whether an article writer is experienced or not is by reading the articles which he or she has written. Experienced article writers are known to write informative content which pleases the search engines, always keeps the readers in mind, and which maintains the readers. If you come across an article which is very persuasive and which makes a website attract higher traffic that means that the article writer is well experienced, it is only experienced writers of articles who can come up with interesting and catchy article titles which incite readers' interest to go through the entire content. If the content of an article is original, simple, accurate and easily understandable, this shows that the writer has experience in this area because he or she understands everything that makes articles great. Experienced article writers here at Digi-Plus.co.ke come up with well-structured and readable articles, and they present the main content logically.
Some of the Features of Work Written by Experienced Writers
If you are searching for experienced article writers for hire to help you, look for the following characteristics in their written works;
Experienced writers' written work anticipates reader questions. If you find writing which serves readers but not the writer, then that writer must be experienced. It is only experienced writers whose works anticipate the questions which readers will have while reading the work and respond to them even before they ask. This means that such writers think from the viewpoint of readers.
Content developed by experienced writers is based on data. By basing your content on data, your content gets credibility and context. Experienced writers use facts in their content: research, data, curating, and fact-checking. They know that content which is based on something which is true is more credible.
Work of experienced writers is like good teaching. Experienced writers try to explain, make things clearer, and make sense even when writing product descriptions. Just like teachers, experienced writers try to offer solutions and make people understand some things about life. So if you come across an article which tries to teach people, you should know that the writer is experienced.
Knowledgeable writers work is not complex, but simple. If a writer develops content which deconstructs complex ideas or topics and makes them easily understandable, then that writer is experienced. Experienced writers understand that clarity of thoughts is usually followed by the clarity of writing and therefore, they think about what they want to say and then say it in a simple manner. If you are looking for writers who help with writing quality articles, you can always talk to us.
Due to the increase in demand for website articles, a lot of firms have been developed. Because of that, you might get stranded trying to find a website with experienced experts. First, you can look at the testimonials from the previous clients and determine whether they were satisfied with the articles delivered to them. Another way you can know if the experts are experienced is by asking for samples of their work. Some companies can post samples on their websites while for others you have to request for them. From that, you can be able to look at the content and learn whether you want that type of an article.
Top Qualities of a Reliable Content Writing Expert for Hire
Articles written by experienced article writers are very different from those written by inexperienced ones; Experienced article writers write search engine optimized content. Experienced article writers understand that writing informative content only cannot serve clients purpose. They know they can only meet customers' needs and expectations by writing search engine optimized and keyword-oriented content. Articles written by experienced writers are brief When writing the articles, writers who are experienced try to be as brief as possible, because the main aim of the article is to lead readers towards a particular website, hence, the article should be brief and should not be more than 500 words. Experienced article writers topics contain problem-solving words. All experienced article writers use catchy topics which must have problem-solving phrases such as best ways, how-to, tips on, top reasons and others. They know the key phrases which are mostly searched by readers in different niches. Due to the increase in the number of firms that offer professional assistance with web articles, fraudulent companies have also emerged. Therefore, you should always screen the experts before you can hire one to help you write your content. It is in this firm that you can get the best services since we have experienced website article writers.
An experienced article writer pays attention to details which means he or she can be able to deliver articles that are free from writing inconsistencies.
Great web article writing experts focus on the topic and they do not write anything that deviates from it.
A reliable web article helper has presentation skills that can make the content he or she writes to be attractive to the readers.
Experienced writing assistants can write website articles with a very high readability score.
Work with Experienced Article Writing Professionals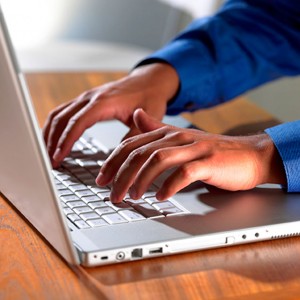 How to know an experienced article writer from his work has been a great challenge to many people. One of the ways to know whether an article writer is experienced is to look at his or her previous work. If the writer's work has structure and logic and feels solid to readers, then it means that the writer is experienced. Such a writer knows how to shape lumpy thoughts to something which is clear as well as accessible. Professional article writers create content which is inherently teachable and their writing does not hang up on things which were said before. Instead, they try to say them better in a simple manner. They do not need to be literary geniuses to write great content; they just learn how to hone their own unique voices and perspectives. They also make use of heads and subheads so that the content may be arranged properly and may become more thought-provoking. It is no secret that you have to add quality articles on your website if you want to extend your authority online. However, coming up with content that can satisfy both the target audience as well as the search engines is not a walk in the park. That can force you to look for additional help from our online article writers.