Qualities of Blog Posts & Comments Written by Our Experts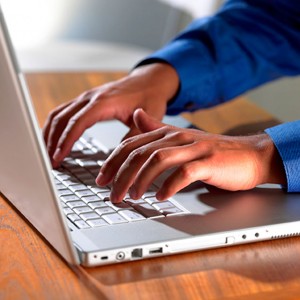 Even though blog posting and commenting tends to be very time-consuming, business people and companies cannot avoid doing that because they have to advertise their goods and services. However, thanks to the internet, today it's possible to hire online blog posting and commenting assistants for help. We recommend people to pay our online freelancers to write their blog posts and comments on their behalf when they are busy running their businesses. Since blogs are very important, companies and people should hire qualified and experienced freelancers like us to assist them. We understand that for blog comments and posts to stand out, they need to be of high-quality and they need to be capable of grabbing the attention of the readers and that's why our company employs experts who have excellent writing proficiency. Posts and comments which are written by expert freelance writers contain useful information which not only solves clients' problems but also fulfils their expectations.
Content posted by our freelancers build relationships:

The main aim of blogging is to establish relationships with the targeted audience. You cannot post a blog if there is nobody to read it. Our freelancers understand that great blogs pass knowledge, experiences, and ideas and that's why they write quality blogs which promote connections.

Our online experts write engaging posts:

Our experts write posts which apart from being well-written, having perfect spelling and grammar, are interactive, personal, and interesting. They let their personalities shine in their blog posts by use of conversational tones.

Comments written by our bloggers spark discussion:

Our experienced writers understand that it is very important to generate discussions and conversations in blog comments and that's why they write comments which require feedback, opinions or thoughts from readers or other bloggers.

All our blog commenting assistants write pertinent articles:

One of our first priorities when offering help with commenting on blogs is relevance. Our freelancers know their targeted audience very well and they gauge what will be pertinent and appropriate. They conduct keyword research to get valuable information which is missing.
Why Hire Our Freelancers to Write your Blog Posts & Comments
If you want help from the best online blogging experts, reach out to Digi-plus.co.ke now. Our online freelancers for hire know all industries inside and outside and this enables them to write top-notch posts and comments for customers businesses right away. We boast of;
Blog posting helpers who are detail-oriented. Our blog posting freelancers are detail-oriented and this quality enables them to write blog posts which are free from all errors. They also edit clients' blog posts to remove errors which may lead to poor reputations of the customers' businesses.
Problem-solving blogging experts who are highly-trained.Having freelancers who help with blog posting, helps us to deeply understand the pain points of our customers and come up with blog posts and comments which addresses these issues as well as resolves the problems of the customers.
Punctual online weblog commenting freelancers. Our online freelancers work hard so that they can post clients comments on time which helps the blog to remain active and not to disappoint the readers. It does not matter whether the clients posting schedule is every day or once a week.
Committed online freelancing experts for hire. We keep writing blog posts and commenting on behalf of our customers for months and even years and that's why we have become trusted members of our clients' team. Whenever they need blog commenting & posting services, they do not look for new freelancers, they just come to us.
Adding posts into your blog can help you establish yourself as the industry leader no matter how small your business is. That is because when you provide valuable information to the readers, they begin to trust you as their source of new and relevant information. If you need assistance with posting blog content that can add value to the target audience, you should not hesitate to contact us. The key to beating your competitors might lay on blogging since it can help your website rank high on the search engines. That makes blog posts optimization to be very essential. If you are not aware of how to come up with keywords and where to place them in your content, you can get our blog posting assistance and have posts that are expertly optimized.
Meet Professional Blog Content Writers that you Trust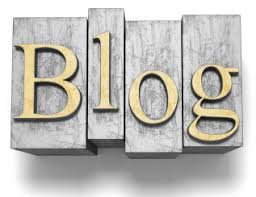 Blogs are very important today especially in the world of business. However, they should be well-managed so that they can make your business visible online. Through posting comments online, businesses and individuals create their presence, community sense, and are able to communicate directly with their intended audience. Professional commenting and posting on weblogs provides firms with chances of establishing their brands, gaining authority, and they directly release news to their customers and clients. In today's business world, having an active, social, and strong online presence is very important. However, blogs are as powerful as people who wield them. If you cannot manage your weblog well, it is advisable to hire reliable freelancers who offer blogging services. We have competent writers who understand all industries that clients come from. Blog commenting is a very good strategy that can make your platform interactive as well as improve your search engine ranking. If you do not have the expertise to leave valuable comments on blogs related to your industry, you can contact us for assistance.
Need Help with Writing Quality Content to Post on a Blog?
Blog posting is a good way to deepen your relationship with customers and online readers. That is because you can provide them with informative content and also address the issues they face in their daily lives. However, the main challenge that may face you is writing unique posts regularly. You should not panic when you are out of ideas since you can get reliable help with blog posting on this website. People browsing through blogs that are within your industry might be looking for products or services that you bring to the market. When you leave a relevant comment with a link to your platform on such blogs, you can direct such potential customers to your site and that can increase your profit. If you are too busy to leave comments on other blogs, you can hire blog commenting experts here to help. Credibility is very important when it comes to blog commenting. That means you should leave comments that are related to the specific posts shared. This approach requires you to read the whole posts before you can leave relevant responses. If that seems tiring, you can get our professional blog commenting services and have our experts leave comments that can be approved by the moderators.