Quality Freelance Article Writing Services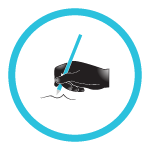 An online freelance writer is a very important person in the writing world since they are people that are ready to explore their options and display their creativity. A freelancer clearly understands that the quality of their work is what will determine their suitability, and their chances of earning are basically based on that. This is why they always do their best to deliver quality freelancing services, making it much necessary to hire such professionals to create articles for your website. Since the articles you want to be written are for commercial purposes, you need to work with a freelance writer that will surely deliver. Remember that no matter how creative an article is, it will be of no value to a client if it does not persuade them to take a desirable action. A good article is not always about flaunting vocabularies and an incorporating flowery language, but rather a write-up that is easy to understand and one that is very useful to the reader.
How do you tell that a Freelance Writer is good?
When it comes to being a qualified freelance writer, it is more about the qualities and personality traits that you require to succeed. They include having; Persistence, Self-discipline, Professionalism, Time management skills, good principles, determination and responsibility, flexibility and initiative. Hiring a skilled freelance writer can be a clever strategy when handling a business, investing in one will help you save resources and help you bring advantages to your business due to their specialties. Online freelance writers always live to improve their skill, which is why at our firm we offer very affordable and high-quality freelance writing services to all our clients. Our team is always updated with upcoming trends that will help your business keep up with these evolving times.

Hire Reliable Online Freelance Writers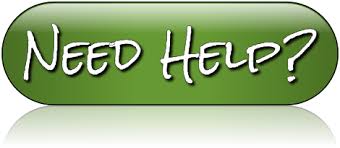 Online freelance writing is whereby an individual on a basis of self-employment. Freelance writers work on different kind of articles; can be magazine articles, academic articles, and even blog/website articles. As a business owner; here are some of the reasons that will sense to you to consider hiring an online freelance writer:
You will be able to save money and resources; this is because you will pay for only what you want to be done, this will help you receive profits from work well done by an expert at a low expense.
A freelance writer is a flexible service provider, they will work at any time you require them and they will be able to deliver before the deadline.
Expert freelance writers are more creative and innovative; they understand the new upcoming trends and are able to make suggestions for implementing what they know is best for your business.
A freelance writer knows what they are doing this is because they have experience in working for many and different types of articles for different kinds of businesses. This gives them more skills and is able to deal with challenges that may occur.
When you have a project that requires a specific skill, then the best way to go is for professional freelance writers, they have expertise and skills that will suit your kind of project without having to employ someone. This is due to their ongoing nature of improving and upgrading their ways of working to match the upcoming new trends.
Where to find the Best Freelance Writers
As a website owner, you already know what you are looking for. This being the case, the challenge remaining is where and how to find such a freelancing expert. This is where we come in, a professional team that plays the major and very important role of freelance writing assistants. Our main traits are honesty, transparency, and integrity, which when merged with professionalism and credibility guarantees the best. We do not disappoint our clients since we are not only effective in providing quality freelance writing services but also in time observation. We will not delay you, nor overcharge you. We simply are what you are looking for. It is advantageous to hire a freelance writer as a business owner because you will not have to budget for an in-house writer who will require being included on your payroll list. You will also avoid the expenses of training an individual to work on your projects. Freelance writers for hire usually have specialties in fields they write on, therefore you will be more comfortable entrusting them on how they will carry out your work.