Some Characteristics of Expertly Written Meta Descriptions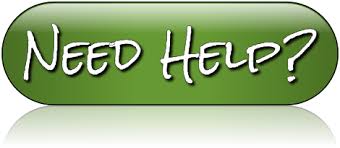 One of the most crucial things to do on page's content is to create quality Meta descriptions, given that they are important in summarizing the page's content. More so, meta descriptions are much more important in that they generate click-through for search engines. This means that with the right kind of Meta descriptions, people searching on Google will easily click on your link and follow your pages. Benefits of meta descriptions writing go to the extent of allowing Google to use the click-through-rate to determine whether your pages are on good results or not. A Meta description tag is usually shown by search engines on the search results after a user has searched for a keyword which is present in the description. Therefore it is very important to implement SEO on a Meta tag description. Meta description writing should be unique on every web page on a website. Regardless of the positive impact, the Meta descriptions have on a page, making sure that you understand better how they should be is very important. Here is a list of the characteristics of suitable Meta descriptions;
• They should be 155 characters or slightly more
• They should be actionable and also created in an active voice
• Including a call to action is very important
• Ensuring that structured content is contained in Meta descriptions is necessary
• Matching the content is key when it comes to Meta descriptions
• Meta descriptions should include focus keywords
• It is essential for Meta descriptions to be unique
It would seem like a nut cracking activity to ensure all these in Meta descriptions, however, there is no call for alarm since the most reliable and quality meta description creating assistance is always a call away. We have a thorough understanding of the search engine algorithms and you can expect us to help you write descriptions that are in line with them. You will be in a better position to attract readers or potential buyers to your website when you trust us with the Meta description writing task.
Reasons for Hiring Our Meta Description Writing Experts
When looking for expert help with writing Meta descriptions, you need to hire an expert who will not only write content that represents your page but also convince them to click on the link. You can only find such experts in this company.
Our Meta description writing services are offered by experienced experts. The Meta descriptions writing experts in this firm have been in the industry for years now. They have good knowledge of the search algorithms for Google, Bing, and yahoo and you can expect them to write content that follows the search tools guidelines.
We offer exceptional help to write Meta descriptions at pocket-friendly prices. Do not have fears of getting overcharged when you feel you need our assistance since we offer high-quality and yet affordable Meta description writing services.
Our Meta description writing experts are good at meeting deadlines. You can expect our experts to meet your deadline no matter how urgent your order is. They have good time management skills and they do not rest until they have helped you to write the Meta descriptions.
We offer around the clock assistance with Meta descriptions writing. You can contact us at any time you feel you need expert help with writing Meta descriptions. Our customer support service operates 24/7 so that you can get a quick response once you contact us.
If you want someone to help you write Meta descriptions that are relevant, eye-catching and with the right keywords, you just need to hire a Meta description writing expert in this firm. We have a very easy process of placing an order and you will have an expert to help you immediately.
Why is it Crucial to Write Meta Descriptions Excellently
A Meta tag is an HTML element that basically describes in a short summary of what is written in particular web page content. Writing Meta descriptions is very important since internet users and search engines depend on it to have an idea of what web page content contains. A Meta description should be accurate and precise in explaining the ideas provided by the web page content. When readers look for information on search engines and search results are received, they will look at the most accurate idea of what they are looking for by reading through the Meta description tag. The following are some of the importance of writing quality Meta descriptions:
A Meta description tag will help increase the rate at which internet users are clicking through your web page, it will also increase the time a user will stay on your page reading through.
Meta description tags usually describe what a web page content offers, therefore it will help the search engines give the right information to users who actually need the information.
Meta description tags help communicate the urgency of the internet user. This is because people prefer to see accurate information on the Meta description for what they are looking for instead of searching several times using different keywords of the same idea.
A Meta description tag is the first impression an internet user gets after reading through the short summary. Therefore it will determine how many people will visit your web page for information.
Meta descriptions are very important to a page as they provide the search engines as well as the readers with brief information about the content on the page. If you write them well, you can influence the readers' behavior since they will always click on your link. If you find it difficult to write the meta tags, you can buy professional Meta descriptions writing services here.
Meet Proficient Experts who Write Quality Meta Descriptions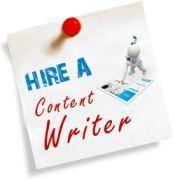 Maybe you haven't thought about looking for help with writing Meta descriptions, but no matter how less in number they are, professionalism still remains the key priority. Considering the importance of Meta descriptions, having us professionalize them for you is a big step ahead. What we guarantee is top quality meta description writing assistance, within a rate that won't be overwhelming for you. We know that you need the best help with meta description creating within a short period of time, something that we guarantee through teamwork and time management skills. We are here to meet your demands. Writing Meta descriptions requires expert skills and expertise to ensure that they are very effective and accurate compared to the web content information you are offering. This will help you generate leads and web traffic and visitors will tend to stay longer on your web page just by the first impression you create using the Meta tags. We are a firm that is specialized in Meta description writing, providing high-quality Meta description writing services at a very affordable price. We write authentic articles that will be user-friendly to all your target audiences.