Looking for Experts to Help with Comments Posting?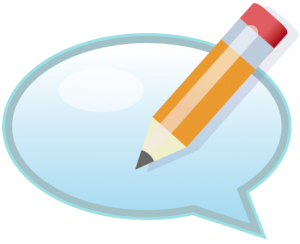 Comments happen to be amongst the most effective ways of engagement in social media, thanks to a kind of psychology referred to as queuing up: many people become inclined to participate after seeing discussions which are already active in threads. People can post comments on social media platforms and get more comments and replies. If you need help with comments posting in your social media page either Twitter, Facebook, Instagram or any other platform, reach out to us for assistance. We have both social media and blog comments posting experts who are capable of writing page posts which attract a lot of comments. In order to attract more comment responses, our comment posting experts post closed and open questions as their comments. This is very helpful because questions are known for triggering natural human reflex known as instinctive elaboration which forces persons to stop and begin formulating or searching for answers. Our team knows how to structure comments properly so that they can elicit fast replies. When we post comments, we ask people to comment also and we make it very entertaining and fun. Since asking for comments in social media platforms like Facebook is illegal, we do not ask for people comments directly, we use update types like caption this, filling in the blank, and multiple choices to promote discussions.
The Most Reliable Blog Page Writing Experts
The following are some of the qualities which make our blog page writers for hire succeed in all projects which they do for our clients;
Excellent command over the English language
A strong grasp of language style, English grammar, and capability of using meaningful and succinct phrases is amongst the intrinsic qualities which our outstanding blog page writers boast of. You can trust our writers to help with blog content writing and you will be impressed.
Outstanding skills and knowledge in research
Writers at Digi-Plus.co.ke are fastidious explorers and researchers who never leave a stone unturned when it comes to research. They are capable of researching about various topics conclusively within the time limit.
Knowledge of SEO techniques
We are comprised of blog page writers who have trade tricks at the fingertips. Such tricks are hyperlinks or internal linking, which is a very important element of SEO (Search Engine Optimization). They have innate keywords understanding which draws utmost traffic to clients' websites
The capability of achieving high readability scores
Our blog page writers put extra effort so that customers work can be more audience-friendly and readable. They achieve this by evading complex words and pointless jargon, and including insights and eye-catching hooks for blog readers.