Do you need an Expert to Assist you Write Blog Content?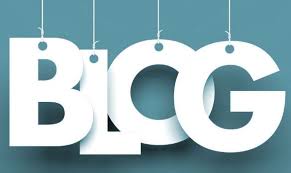 Writing blog articles of high quality is very hard and requires time, expertise, concentration, and inspiration. As an online blog article writer, you need to understand your intended audience very well prior to starting writing your blog article. You also need to come up with your own blog domain where you can host your blog posts after writing them. Choosing a website domain hosting service as well as a CMS (content management system) for hosting your articles is also very important if you want your articles to be great. If this is challenging you, you can seek help from our team. We have experienced blog articles writers who help with customizing clients blog themes after helping them set their blog domains. They customize customers' blog articles appearance so that they can reflect their content themes which they are planning to create. They also help with identifying customers' blog post topics before they begin writing anything. When it comes to creating working titles, our blog writers are the best. They create titles which help them focus when writing customers blog articles. If you need help to write blog articles, you can allow Digi-Plus.co.ke to assist you and we will help you create a captivating introduction, create an outline of your blog article content, and then finally, write your blog article. We will also edit and proofread the article to correct its formatting.
Tips for Writing Top-Quality Blog Articles
The following tips have helped us deliver quality blog articles to customers and you can also use them when writing your blog articles.
Come up with a good formula for writing blog articles
Since human beings have different natural rhythms when it comes to the creative life, you should not write just because others are writing because you may not deliver as they do. You need to organize yourself to make your creative time free from all trivial errands, phone calls among others.
Write your blog articles in batches
In order to create great blog articles, you need to write them in batches. For instance, you can look for photos and then upload them. After that, enter an image credit and then come up with your title and alternate tags.
Keep your blog article writing process very simple
Great blog articles tend to be concise and they stick to single topics. Therefore, you should not let your blog article wander off onto many tangents and trails or be too long.
Write ahead to avoid time pressure
Rather than writing uncontrollably and posting your blog articles right away, you should back up your article deadlines by more than 48 hours and go back to it the following day. If you have no idea on how to create quality articles that can boost the ranking of your blog, you can always trust us to help you.