Ten Ways to show the Content you have Created is Great
One of the best ways to increase the visibility or ranking of your website is through creating high-quality content. There are ten ways that show the content you have created is of high-quality. Following are 10 factors which contribute to high-quality content;
1. You will know that your content is of high quality if it is beautiful.
Beautiful here means that your audience enjoys reading your content. If people who are reading your content will not find it enjoyable, then it will not be easy to attract them.
2. If your content is trustworthy, then it is of high quality.
This means that you have linked your sources to support your arguments and to prove to readers that whatever you are saying is not false. Your content should have true information about what you offer.
3. Writing content that the readers can easily understand
Another way to prove that your content is of high quality is writing content that the readers can easily understand. High-quality content is well-written so that all readers can understand its message.
4. Original content that has no errors
Your content is of high quality if it entails original insights or data, if it's talking about something which has not been written by many people or if it's presenting different perspectives.
5. Writing fresh content is another way to show that your content is great.
Content should be updated regularly for it to be great. Updating your website regularly through writing new content is one of the best ways of attracting more readers.
6. All high-quality content is reader-centric but not boss-centric.
The content that you have written should focus on the reader. They are written for the audience which one wants to convert, reach or engage.
7. Your content educates your intended audience
If your content is able to educate your audience before they make their decisions, then your content is of high quality. Creating great website content enables the audience to fully understand all options which are available to them.
8. Your content fuels Search Engine Optimization
Optimizing website content so that it can appear in the relevant searches helps in attracting new leads to the website. Though, for one to be able to fuel his or her SEO(Search Engine Optimization) strategy, he or she needs high-quality content
9. Your content drives the strategies of social media
It is only high-quality content which drives strategies of social media. Through high-quality content, people use social media platforms to establish relationships with clients and give direct ways of communicating, getting feedback, and pushing new leads to websites.
10. Your content is better than everything out there
High-quality content is always better and attracts more readers. Doing exhaustive researches enables writers to come up with content which is better when compared to the other content on the internet. These are some of the 10 ways that prove your content is great though you are not limited to others.
Need Help to Write High-Quality Content?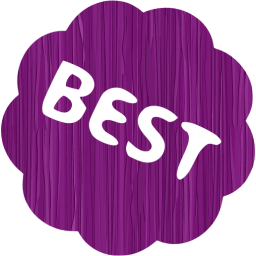 In this competitive digital marketing world, high-quality content has become very important, and therefore, firms and individuals need to keep on updating their websites regularly with great content. They also need to make sure that the content they publish is well-written and has SEO sense, and then engagement and traffic will follow. However, people should not forget that competitors are working as hard as they are doing. Therefore, they need to put extra effort so that they can provide their intended audience with content which builds credibility, engagement, and trust. There are many online companies that offer professional help with website content writing and Digi-plus.co.ke is among them.