Need Online Help with Creating Optimized Website Content?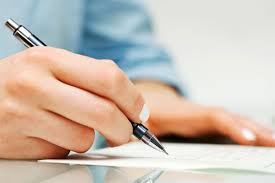 Fresh content helps websites with SEO in many ways. It keeps websites in the search engine loops. Apart from being attractive to search engines, fresh content keeps website users updated with the most important information. This information keeps old clients informed and converts visitors into loyal customers. Fresh content for a website leads to frequent ranking and Indexing. Search engines frequently visit websites that have a continuous flow of downloads, pages, and articles that are updated. This gives the website a higher ranking and indexing. Through fresh content, normal websites turn into authority websites. Authority websites are websites which contain informative and valuable posts about expertise and industry. They have so many pages that are indexed by search engines, and therefore, for them to compete with others, they must keep on publishing valuable articles frequently. Is "how to create fresh content to improve SEO for a website" what you are looking for? You can always liaise with us to lend you a helping hand. New content on websites shows that there are new keyword opportunities and as such, it cannot be ignored. All articles which are on a website can be optimized by the use of keywords that are frequently typed in the search engines, therefore enticing searchers towards the website.
Why You Should Add Fresh SEO Content to Your Website
Creating new content has been a great challenge for many companies and businesses. In case you need to engage the audience and you need guidance on how to develop new content for SEO, you can consider hiring an expert to assist you. You should make some changes, or add new SEO content to your website on a regular basis because;
Fresh content will increase your website's authority potential. Each and every webmaster wants to appease search engines by becoming an industry authority. Websites are able to increase their authority by abiding by the SEO motto, that content is king. If you publish valuable and informative your website gets to enjoy greater authority potential.
Your audience will be informed through fresh content. In order to keep your current subscribers informed, you should ensure that your website is updated with valuable content as well as content which are capable of converting new visitors into loyal customers. Fresh content will keep the audience engaged and this will translate into great returning traffic which adds great value to your website.
More fresh content means more keywords on a website. After publishing fresh content, you give your website more opportunities to have more keywords. Remember that Keywords are high on the search engine ranking and indexing algorithm chart. Adding fresh content frequently will allow you to optimize your articles with relevant keywords which can attract more visitors to your website.
Search engines love frequent website updated with fresh content. Search engines such as Google, have a very huge effect on webmasters and on how websites are developed. Search engines love websites that update their content frequently. Therefore, you need to add articles, images or makes some changes in order for your website to be noticed by search engines.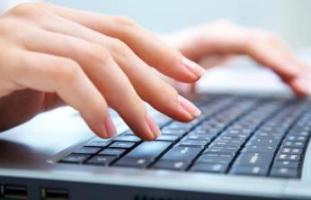 Websites are very important aspects of the internet. Posting live content on the websites contributes a lot to the interaction between the website customers, search engines and visitors. If you are seeking to know how to regularly update website content, hiring professionals is the best step to take. The professionals will guide and also help you know the importance of adding fresh content to your website. To search engines, sites that lack regular updates are lifeless and they are useless to readers. If you update your website with fresh SEO content on a frequent basis, it will be possible for search engines to find fresh information which they need. This will make search engines like your website because its content appeases them.
Importance of New Content on a Website with SEO
Updating website content on a regular basis very important to both visitors and search engines. Generally, search engines highly praise websites which provide new sources and information for the search requests. Additionally; If your website content has not been updated for some years it will be viewed as dated even if it is still relevant. This will happen in the eyes of both your intended audience and the search engines. Therefore, you need to keep on updating your content for your website to look relevant. If you have no time to create content for your website, Digi-Plus.co.ke is among the leading firms that you can always depend on for help. A simple thing like transforming a blog post layout and the manner in which the content is written on a website tells search engines that something on the website is new. Even if the content is the same, you have made it look relevant and more updated. By creating new SEO content for a website on a regular basis, the audience gets to know that you are still worth to be followed. They get to know that you understand what's going on and you can offer solutions. Google is the most useful search engine on the internet. When you add new information to your website, Google can favor you during ranking since you establish yourself as a reliable source of information to people. You keep on building loyal followers through fresh content.
Fresh content makes websites with SEO look relevant
New content tells that websites have something new
Creating loyal readership-base is easier with new content
Meet Credible Experts who Help with Writing SEO Content
It is said that adding fresh content on a website is the secret to getting a good ranking on search engines. But there are other factors that you need to consider such as the relevance of the content. Writing fresh information for a website is not a walk in the park and if you need additional help, you can always reach out to experts for assistance. You can always research your readers and find out what their concerns are. When you do that, you can be able to come up with new topics to write about. If you had written some articles before and they got a good response, you can create new ones or a part two of them which can excite your readers. If you find hard to create fresh content for your website no matter how hard you try, you can delegate the task to our credible web content writing assistants. The search engines prefer when you update your website more frequently. However, you are required to add fresh and relevant content during each update you make. Unique information plays a vital role in interaction with potential customers as well as with the search engines. If you have not yet mastered the art of writing original content, you can request our assistance. For your content to help you rank high on the search engines, you have to optimize it with relevant keywords. When you add fresh information on your site regularly, that means you add more keywords in it. That can make the website get a high rank which means more traffic will be directed to it.