Looking for Experts to Help you Write Website Content?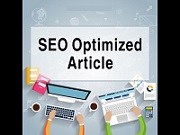 If you want your earliest or oldest posts to continue getting traffic, you should make the posts search engine-friendly when writing them. We understand that this is not easy for everyone and that's why we help those who need urgent assistance with writing optimized Articles for sites. Even if you need urgent help, we will deliver well written optimized website articles which correctly specify your Meta titles and whose Meta titles contain the proper keywords. Our team will also include Meta descriptions to your posts so that they can function as your blog post sales copies. To make your posts get maximum traffic, all your posts Meta descriptions will be optimized by inserting keywords in them. We will also link back to your earliest posts to make readers stay on your website for some time and to make search engines crawl those earlier posts again. This will minimize bounce rate since it will make your website navigable. The team of article writers here at Digi-Plus.co.ke always will deliver articles which are free from stop words and which contain proper heading tags.
Need Assistance to Write Optimized Articles Urgently?
Companies and individuals who want quality and professional writing help for Optimized Website Articles can reach out to us for help now;
We offer fast optimized website articles writing help
Despite the large number of orders that we get from customers on a daily basis, it has been easy for us to offer scholars urgent help with writing their optimized website articles because we are professionals in this sector.
Need help from optimized website articles writing experts?
Our article writing experts are well-qualified and experienced, and therefore, they know what it takes to come up with optimized website articles which are capable of ranking better in the search engines.
Need timely delivery of your optimized website articles?
To us, deadlines are very important and should never be missed. Failing to meet deadlines can negatively affect our relationship with customers, and we do not want that to happen. We work hard to deliver customers articles before or within the time limit.
Experienced Article Writers for Hire Online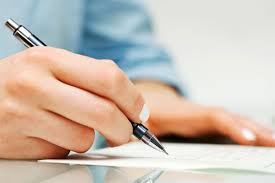 Posting new content regularly on your website is amongst the easiest ways of introducing potential clients or customers to your brand. However, you can't just post any content and expect people to visit your website, you need high-quality content to retain and attract visitors. If you are looking for urgent help with writing optimized content for a website, make sure that you get help from writers who research keywords deeply before they begin writing customers articles. Optimized website article writers first find out the phrases and keywords which people are searching for and they track how many times they use keywords in the content. When putting the keywords to work, these writers are always very tactical and they know that peppering copies with unnecessary keywords will not help at all. They include keywords in the first 300 words, article titles or in the first H1 or H2. They then try to use clients' keyword variations.
Urgent Optimized Website Articles Writing Help
Even though their services are urgent, optimized website articles writers deliver top-quality articles to clients all over the world. Make sure you hire expert website article writers if you need;
Help from experienced SEO website article writers
Optimized website article writers understand how Google crawl webpages as well as how it hands out link authority, and this helps them to build strategies. Their knowledge of how to structure articles makes everything easier for them, enabling them to give clients' websites utmost benefit.
To receive long enough optimized website articles
Obviously, it is better to have 150 words of new content than to have nothing. But, how much value can 150 words deliver? Search engines prefer longer website articles and blogs and that's why the best article writers write long enough content.
Low bounce rate in your optimized website articles
You need to get help with website articles from writers who can be able to monitor your content regularly using Google Analytics. They will help you decrease bounce rate meaning that visitors will be staying on your website for long because your website is optimized for the proper keywords.
Assistance from writers who are able to edit your articles in the most professional way
You need to get help from professionals who are capable of editing articles to remove all writing errors, improper word usage, and correct formats. Optimized website article editors keep on going back to edit content since their analytics keeps on giving them particular insights. These editors are supposed to edit your content so that it can pass the right message to your readers.