Quality Website Blog Content Adding Assistance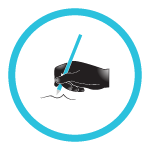 The number of times that one should add content to a blog in a week is a question that many website owners and bloggers ask themselves. This is because they want to continuously satisfy their audiences and keep them interested in what they have to offer. The way you add content to a blog usually depends on the kind of audiences, the kind of services you are offering, the available resources and what your intended goals are. It really depends on what kind of information you write and that which requires to be updated frequently. For instance, in blogs, there are some blogs that don't need to be updated on a daily basis whereas others require daily updates. Those that do not require daily update are those that require thorough research and you might probably lack the time to conduct the research. Blogs that require content to be added on a daily basis are those that usually talk about daily news and talk about trendy topics that require day-to-day updates. If at all you offer news and daily occurrences, then it is required to be frequently updated on a daily basis, but if it offers services to do with tips and lifestyle then it doesn't really need a frequent update.
Hire Experts to Help with Blog Content Adding

Some websites need to be frequently updated but the website owners do not have enough time to work on them on a daily basis, therefore it is advised for them to look for experts that help with blog content adding for the updates. The following are the factors to consider when deciding how often you should add content on a blog:
If your blog really needs to be updated every single day, as stated above, frequently updated websites are news blogs and the trendy lifestyles news that occur often.
For those that do not need to be frequently updated require accurate research resources. This is because people will need proper and genuine explanations for some arguments. Sometimes what really matters is the quality of the content and how it impacts readers, not the quantity.
The kind of audience you have will determine if you will require to add content to your website blog frequently, audiences can be the main influence and they will need new information in order for them to stay on a long-term basis.
We are a team of professionals who have skills and knowledge of determining what type of audience requires regular updates and those that do not. We offer professional blog content adding services at very affordable prices and we ensure that your audiences are engaged, thus maintaining their numbers.