Why you need to Add Quality Content for Your Blog
The relevance of a blog is the content published in it, considering that a blog is created to communicate and without quality information, it is impossible to communicate effectively. As a blog owner who understands that of most importance if the audience, you will do all that's necessary to ensure that your blog has content that is very engaging and clarified. It is very important to realize that one of the most key ingredients of a successful blog is quality content, and this is what the current trend including social media is helping in shedding light on.
Quality Website Blog Content Adding Assistance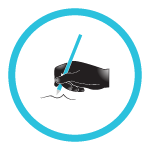 The number of times that one should add content to a blog in a week is a question that many website owners and bloggers ask themselves. This is because they want to continuously satisfy their audiences and keep them interested in what they have to offer. The way you add content to a blog usually depends on the kind of audiences, the kind of services you are offering, the available resources and what your intended goals are. It really depends on what kind of information you write and that which requires to be updated frequently. For instance, in blogs, there are some blogs that don't need to be updated on a daily basis whereas others require daily updates. Those that do not require daily update are those that require thorough research and you might probably lack the time to conduct the research. Blogs that require content to be added on a daily basis are those that usually talk about daily news and talk about trendy topics that require day-to-day updates. If at all you offer news and daily occurrences, then it is required to be frequently updated on a daily basis, but if it offers services to do with tips and lifestyle then it doesn't really need a frequent update.
Hire Experts to Help with Adding Blog Content
Some websites need to be frequently updated but the website owners do not have enough time to work on them on a daily basis, therefore it is advised for them to look for experts that help with blog content adding for the updates. The following are the factors to consider when deciding how often you should add content to a blog:
If your blog really needs to be updated every single day, as stated above, frequently updated websites are news blogs and the trendy lifestyles news that occur often.
For those that do not need to be frequently updated require accurate research resources. This is because people will need proper and genuine explanations for some arguments. Sometimes what really matters is the quality of the content and how it impacts readers, not the quantity.
The kind of audience you have will determine if you will require to add content to your website blog frequently, audiences can be the main influence and they will need new information in order for them to stay on a long-term basis.
We are a team of professionals who have skills and knowledge of determining what type of audience requires regular updates and those that do not. We offer professional blog content adding services at very affordable prices and we ensure that your audiences are engaged, thus maintaining their numbers.
The Relevance of High-Quality Content on a Blog

As a blog owner, you may want to add content in your blog every day or maybe 2 to 3 times a week, however, you need to understand that if your blog does not have the kind of content that the audience will find appealing, then you are bound to have your blog ignored. You need to ensure that the content you write and publish suits the needs of the audience, by being interesting, engaging and useful. It is not about how many times you publish content on a blog in a week, but rather the professionalism, credibility, and suitability of the content you add. Even if you add content on your blog regularly and you miss out on quality and credibility, then your blog will have no value and it surely won't have a very good online reputation.
Is Adding Content On A Blog Weekly Better Than Nothing?
In most cases, people will argue that 'it's better to have something on a blog than have it empty.' Well, this is definitely true; however, it can only work if you create outstanding content. If you add content that is not valuable, then it is not advisable to post anything since it will amount to nothing. What to keep in mind is that you need to add highly optimized content to your blog, which the search engines can find favorable hence, increasing the visibility of your page(s). Basically, Google will mostly check the following
The quality of your content
Well written content will in a major way demand authority
The uniqueness in every word, phrase & sentence
The more unique your thoughts are, the more genuine your blog will appear. Using content that's used elsewhere may lead to crumbling of a page
The relevance of your content
Creating information that's directly connected to what you offer or rather do will avoid confusion.
We can help
Having it in mind about all that's required of you, how about working closely with expert blog content writers? It is until you work with our team that you will get the chance to give your blog an outstanding nature. We provide the best assistance of adding content to blogs, at very affordable rates without delays.