Need Help to Add Fresh Content on your Website?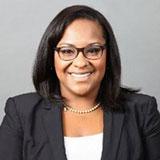 Every website owner wants their website to be found by internet users and how it will effectively represent their business to the target audiences. However, a website that does not add content frequently on a website will be considered to have no life by the search engines since they have nothing new to offer their readers. It is important to add content on a website frequently to offer search engines fresh information and give them new sources for internet users' requests. Here are the advantages of regularly adding content on your website:
Adding content will increase the number of times search engines index you, the more you add new information the more search engines will index you within their servers, and this will benefit you when search engines visit your website and this will help you get a higher ranking.
When you frequently add content new content on a website it means that you will have more keyword phrases which help in ranking and indexing of your website. New keywords will enable search engines to find you.
Search engines give the websites with new content, the title leader in that particular field. When your website gains this authority the more it becomes recognizable by search engines.
The rate at which a website updates its content is weighed differently from that which is updated after a long time. Search engines will forget about your website and your readers will not interest in engaging with old content.
Experts that Assist with Website Content Adding

We are a team of professionals and we help our client add relevant content on websites in order to maintain their target readers' numbers and also to keep the search engines aware of their web content. We offer website content adding services at affordable prices and we ensure that we deliver the best to our clients according to their specifications. When you add new content on your website frequently, your users will love you and they will be your regular web visitors. It is important to keep your audiences engaged and interested in what you have to offer therefore they will have the urge to look forward to a new update. Adding fresh content on your website will help you gain a lot of benefits from search engines when it comes to SEO. This is because you will be able to have newly updated keywords each and every time you have new content. New keywords will help you keep up with the trendy world since there is something new every single day.