Strategies on How Market your Business to Increase Sales
The advancement in technology has continually eroded some of the traditional ways of doing things. The mode of delivering information has been among the affected where today most of the information is conveyed through social media. Marketing, for instance, has changed from being conducted in a specified place and day to online marketing where everyone at every time can look for and purchase anything available. The same way a hunter uses bait to attract and capture an animal, an online business entity uses a copy to increase awareness of their products to strangers who visit their websites. While copywriting is the proper use of words to sell better, expert copywriters in Kenya understands word formatting and pictures arrangement for increased product sales. Writing is easy but writing something effective that will not only convince but convert a stranger to be a potential buyer is the problem. Looking for a professional writer is a wise option. Digiplus.co.ke is among the best in copywriting services in Kenya.
Common styles used to create a marketing copy
Whether a small, medium or large business, you need to come up with an approach that will not only attract but make your web visitors want to come again and again. There are several styles used by copywriters to create a marketing copy:
Website copy. It assists website visitors in navigating your website and informs them about what they want to know. Consider the use of short sentences and brief paragraphs so that the reader is not bored.
Use of email. When using an email to convey the information, the main goal is for the reader to open it then he or she can find the product. Making the subject line appear more attractive develops readers' curiosity and this will ensure more emails are opened.
Buy Quality Copywriting Services Here at Friendly Prices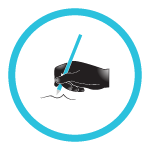 The traditional forms of advertising are slowly losing their impact on winning customers by enhancing organizational and product brand awareness. The internet has basically taken over everything, and every day there are new results to something new or old. Copywriting is a form of marketing and this is described as a creatively written text that is used in online advertisements and many other platforms like billboards, websites and even newsletters. Quality copywriting services offered by experts lead to more sales hence the expansion of the business. Copywriting in Kenya is mainly carried out for the purposes of increasing brand awareness, encouraging and persuading the targeted customers to take a certain action. Copywriting requires maximum attention and skills in order to make the target audiences want to engage with your products. Organizations hire leading copywriters to handle it because of some of these reasons:
Professional copywriters know their way through the market and they know what kind of text can be able to make the cut for your product.
Expert copywriting assistants have the market strategies in their minds; therefore they understand what the market is really about and how they can deal with competitors.
They have the writing skills and professionalism; this basically helps in approaching different kinds of customers with different lifestyles.
Since this is another way of advertising, it will help increase organizational and product brand awareness.
Tips on Writing an Effective Copy for your Business
Every copy you make for your business must be as credible as possible to make sure that the business sells. The following considerations are necessary for writing an effective copy for any business:
Ensure that you understand your audience

. Having an idea of who you are trying to reach is the first step even before you begin writing. Different web visitors are interested in different things. Research about your customer to avoid wasting money in putting the right content in the wrong place
Use the best style in writing your copy. There is a style that different audience will embrace. Depending on the audience you are writing to, you can choose to be casual or formal, also, on the basis of length, it can be brief or more detailed.
Explain the benefits of your product. There are so many sellers of similar products to yours in the online market. Telling a customer convincingly what your product will do to them and how different it is compared to other similar products will lead to the success of your business.
Hire Expert Copywriters in Kenya who Well-Skilled

Customers do not want to feel like they are being forced into making a buying decision, they want to feel like they are making the decision themselves after reading through the advert text and that is why should engage expert copywriters to assist you. As we have mentioned, this skill will require you to make it seem like you are generously giving your audiences a valuable favor because you want to help them solve their problems by not being greedy in attracting them. Copywriting is the act of promoting a small business, big organizations and a product, therefore, the words you choose should be unique and very well researched for it to attract the reader thus persuading them to take a specific action. Every business nowadays needs to have the best copywriting materials in order to make an impact on the targeted audiences. What companies need to see is that audiences are taking action and are responsive to their copywriting material. There are reliable copywriting service providers in Kenya which provide these services and our firm is among them. Digi-Plus.co.ke is also reputed for the best prices and we have gained credibility from the clients we have offered help with copywriting. We have the skills to persuade your customers that your products/ services are worth buying.