Quality Copywriting Services

Every business, whether a new one or an existing one, they all need online copywriting services to help improve and increase brand awareness and enhance business sales. Copywriting is a form of promotion that is widely categorized and it widely covers basically all the digital network marketing. Copywriting is digital content that is present on e-newsletters, websites and social media networks. Since digital marketing targets a larger scope, one should ensure that it matches and fits different peoples' believes and lifestyles if at all you happen to target different classes and categories. But if you happen to have a specific kind of target audiences, you will definitely need to hire expert copywriters who offer quality services that will be able to attract that group of audiences. Copywriting is a skill, and therefore people opt to hire professional copywriters to provide these services.
The following are the benefits of hiring an expert copywriter:
Professional online copywriters know the strategy to use in order for your content to get the most visitors and get higher rankings on search engines.
They know how the competitors think. This is an advantage since you will always be ahead of them and their next move.
Your copy writes content will be SEO standardized. This will help your audiences understand what your products will benefit them with and also help them to easily navigate to your site.
Expert copywriters have social media experience and they are experts in approaching different kinds of audiences on the internet. They know the best strategy to use to help create a huge following.
Hire Cheap and Expert Copywriting Assistants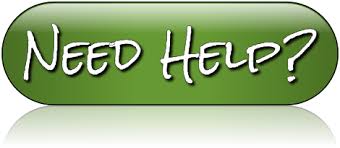 We are experts who offer high-quality and cheap copywriting services and we have been a part of a great experience with our clients. We offer very affordable services and we make sure we observe quality over quantity. Our team of expert online copywriters knows how to measure the bandwidth of the type of content a product requires. We know how to determine the limit of each copy writes text material. Before writing a copy write material, one must have a strategy that will enable the business owner to manage his social media following and his website traffic. Professional copywriting services have helped businesses in increasing the rate at which people react towards their products. This is because people look for anything and everything on the internet and they expect to find what they are looking for. The copywriting activity is everything on digital marketing. This is because every text you write to communicate to your target audiences will either bring a positive or a negative feedback.