Benefits of Paying Experts to Write Copies for your Business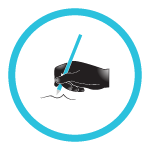 If you are looking for companies that offer the best copywriting services in Africa you can reach us now. We are among the firms which have experienced, digitally-savvy, and creative team of copywriters who work very hard to ensure that clients expectations are met. Our customers are always happy and satisfied because we always ensure that they get the best, compelling, and professional copywriting services, which makes it possible for them to connect well with their audience. Most copywriters in Africa work tirelessly and strive to understand clients' businesses intimately, and this enables them to offer customers copies which are written expertly. Many firms in Africa have been offering quality copyrighting services for many years and therefore it is easy for them to understand the nature of their customers' industries, making it possible to provide clients with copies that have the correct message as well as tone. Always feel free to reach African copywriters for help. It doesn't matter whether you need content for your website, business; advertising campaign, press, or company, African copywriters are highly-equipped to meet your needs. They always ensure that clients get the right type of content whenever they need them. There are so many companies that offer quality copywriting services in Africa, these companies have become the most important factor of many businesses' success. These are some of the benefits a reliable copywriting company will bring to your company:
Customers will have an easy time receiving your product because the tone used to market is favorable to many. They use key statements that are capable of unifying your customers to your products thus increasing sales levels.
These companies have experience and they are professionally trained to write quality content. Everybody on the internet can write, but it will take a professional to identify the kind of customers you are targeting with your products.
Professional copywriters are persuasive. They have strong convincing powers that will entice the target audiences to make an effort of taking action about your product.
When a business chooses to hire a copywriting company, they know they need to enhance their brand image. Brand image is very important; customers will trust a business brand that is professionally portrayed.
Considerations When Hiring African-Based Copywriters for Help
Due to the increasing demand for marketing content, a lot of copywriting companies have been established. However, you should take care as some of these firms can deliver disappointing results. With us, you cannot be disappointed since we have reliable and experienced copywriters.
The experience level of the copywriting experts. Before anything else, it is crucial to ask the experts how long they have been in the copywriting industry. That can help you choose a firm that you can afford. A company with experienced copywriters is always unlikely to lower its charges which can be tough on you if you have a small business and a restricted budget.
The type of experience of the copywriter. You need to check if the service providers have a variety of copywriters or they have experts specialized in one industry. That can enable you to hire a copywriting helper who has knowledge in your industry and who can help you write a copy that suits your niche.
Ask for references and contact them. If you are still not sure, you can ask a company to provide you with contacts from their previous clients. You can contact two of them and ask them about the professionalism of the copywriters in that firm.
Request for samples of previous work. You can look at the company's website for samples of their work. When you don't find them, you can always request them. This can help you learn about the writing style of the copywriters and determine if it suits you.
Copywriting in Africa has basically become the most important part of marketing in a business especially when it is digital marketing. This is what determines the level at which your audiences will be able to receive and accept your product/services wholeheartedly since the message you pass to them is the one that will really matter. Having a brightly, relevant and valuable copyright material will be able to attract your targeted audiences and entice them to make an effort of taking action. As a business person, you have to write marketing content so that you can increase the number of sales. However, you need to be very keen not to share information that can drive away people who get directed to your website. If you do not know how to write content that can convince people to purchase from you, you can reach out for copywriting help.
Link up with a Firm that offers Quality Copywriting Services
Our company is one of the firms which offer reliable copywriting services in Africa. You can get in touch with us now if you need the best copywriting help. Most copywriters in Africa possess first-class and professional website copywriting skills. Therefore, you should not wait for any more, contact us now and we will offer you quality help. You should never accept second-best. In Africa, copywriting experts bring together technical capability, creativity, and sound industrial market knowledge so as to come up with attractive and sophisticated public relations and marketing messages. You can reach us now if you in Africa and you need copywriting services. We will be glad to assist you. Africa has a diverse team of copywriters which is made up of professionals who are highly trained. These professionals have many years of collective experience in different enterprises. This implies that they are used to delivering quality copywriting services. Having a website with a brilliant design is good but that cannot guarantee you that you will achieve your goals. You need to share content that can have an emotional impact on your audience and convince them to associate themselves with your brand. We have copywriters that you can hire when writing such content becomes tough.
Get Copywriting Services from African-based Writing Companies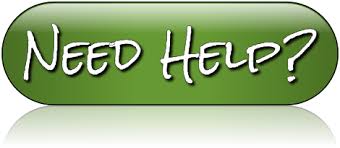 Experienced copywriters are very important when it comes to a business website; this is because, no matter what the design of the web page, the dazzling colors and all that good looking aspects, you cannot be able to compare with a written material that is interesting, professional and engaging to the readers. This is why we come to the conclusion that online copywriting companies for hire are important and should be given a higher priority since they are responsible for the success of a business. There are so many companies that offer online copywriting help in Africa, but the most important thing is to know how many businesses they have been able to help and have turned out to be a success. As a business owner, it is important to look at those that have a positive response and have made them their all-time copywriters. Digi-Plus.co.ke is among the most accredited firms which offer the best copywriting services to clients globally. We have been able to work with diverse companies all over the world and they have shown great satisfaction from their reviews. We offer cheap copywriting assistance but we make sure that quality is never compromised. Online readers are being exposed to the promotional language every day. Therefore, they are always looking for unique content that can be valuable to them. If you cannot write a user-friendly copy, it is important to reach out to us and get additional help.