Traits to Look into as you Hire an Online Copywriter
We understand that the need for freelance copywriters is increasing every day and that's why we hire so many qualified and experienced freelance copywriters to help our clients with their projects. Digi-plus.co.ke has been able to earn the trust of many customers thanks to our freelance copywriters who ensure that clients get high-quality and custom-made copywriting services. You can reach us now need help from our freelance copywriters. It doesn't matter whether you are interactive ad agencies, e-commerce multi-brand retailers, social media or SEO marketing companies, industrial equipment manufacturers or service providers, our freelance copywriters can help you convince your intended audience by helping you develop a unique, persuasive and, stimulating website copies. Our freelance copywriters are able to craft very convincing messages. They boost our clients' search engine rankings as well as enhance their sales and commercial leads. Our copywriters also assist customers with creating lifelong professional images for their businesses, together with other tangible benefits. Before hiring an expert freelance copywriting assistant, here are some of the advantages you will get when choosing one that will handle your product promotion written words:
Freelancers have specialty skills; they have extremely stellar researching skills. They know where the resources to get the best-written text after conducting research on are, and what will be able to entice the targeted customers.
Professional freelance copywriters have a deep sense of curiosity, this is because they always want to know different ways of how to examine customer reviews and are always eager to know more.
Professionals have the ability to refine something old by creating something totally new. This basically gives your product a fresh approach to your target audiences and they will get more attracted to see what's new about the product.
Why Hire Our Freelance Copywriting Experts for Assistance
We are among the best online copywriting companies in the world. As a company, we understand that our focus should be on both discoverability and readability of customers' content. And this enables us to offer clients quality help. You can reach us now if you want to enjoy,
Experience our company's online copywriting value-added services.

Our team goes beyond just writing copies for clients. We come up with complete strategies of copywriting to leverage the utmost benefits for customers businesses via the copies we offer them.
At our firm's you will get quality and affordable copywriting services.

Unlike many other companies, our copywriting services are very cheap. Even though our prices are reasonable, we do not compromise the quality of our services. This is because we know that the quality of our services is what differentiates us from the other online copywriting companies.
Obtain reliable help from our experienced online copywriters. Our company employs copywriters who have effectively completed various projects and this means that their services are of high-quality. Our customers keep coming back for our help and they also refer new clients to us. This shows that they trust in our help.
Our freelance copywriters have excellent writing skills. What they write will sound better since it is free of mistakes and it has a perfect vocabulary use that a wide variety of audiences can relate to.

Creating awareness of a brand is the most important aspect of marketing. This is because when people talk about your brand and know what kind of products and services you offer; it would be easier for them to make a decision to prefer your product over your competitors. Freelance Copywriting is a process requires skills and is a craft that should be clearly understood before putting it out there. Freelance copywriters for hire are the people who write texts that are used in commercials on a contract basis. This means that they only work for a specific project when it is needed and then get paid for the work done.
Need Help with Writing a Business Copy that's Effective?
Many businesses require marketing strategies that would be able to create awareness of their brand to the market. Thousands of companies have websites that provide quality copywriting help; they all have a different approach on how they carry out their services. It is the client's decision to choose the best company that is more likely to provide excellent services. Online freelance copywriters have the specialty to handle different kinds of copywriting material and they exactly know which kinds of products require a certain type of approach to the target audiences. Choosing an online copywriting company requires one to identify and choose the most credible firm in order to get stellar results. Digi-plus.co.ke is among the most reliable online copywriting companies. We have been able to provide copywriting services to many businesses and they have actually been satisfied by the look of their reviews. We offer high-quality copywriting services and we have the ability to create enticing texts at effective prices. Work with us to see the change.
A Company that offers Freelance Copywriting Services Online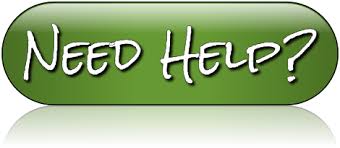 Every copy meant to market a product or a service should have a specific voice or tone. We have professional copywriting experts that are very flexible. They can be able to adopt any writing style or tone that they are required to. Therefore, if you are looking for an expert who can be able to write a copy according to your personality, this is the firm to reach out to. It can be difficult to write great marketing content if you are not familiar with your industry. The same may apply to the experts that offer copywriting help. We have a variety of experts that are specialized in different niches. If you are in search of a person who understands the language to use and what appeals the consumers, you can associate yourself with us. Online readers appreciate information that is new and interesting. When consumers realize that your website content or product descriptions are copy-pasted, they will most likely not read them. This is the leading copywriting firm with experts that can help you write fresh copies.