Reliable Local Copywriters

Hiring online local copywriters is a very clever strategy for your business, this is because you will tend to understand our target audiences more and provide them what really is a necessity to them. Most of the local copywriters based in Kenya know how to identify and determine a particular niche market and get the best out of it. These are some benefits of hiring Kenyan copywriters:
Since they have skills and experiences, it will be easier for them to generate leads and increase traffic on your business website. When your online presence is good, you will not have to worry about paying a lot of money for advertisements. This will eventually lead to more sales.
Kenyan copywriting firms have studied how customers behave and what they really want to hear, they know what is trending in a particular area and will definitely know what to craft in order to make it exciting to the audiences.
Kenyan copywriters are always up to date with every change that is prone to occur in the market trend. Changes occur every now and then; therefore they will know what is outdated and what needed to be changed.
Hire the Best Copywriting Firm in Kenya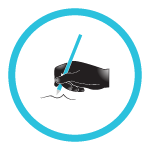 Customers always want to feel like they are listened to and their needs are being taken into consideration. When customers get this feeling, it is the best time to be innovative and creative enough to craft a written word that will be persuasive enough to make them feel like you care and that you are doing everything to help give them get a solution. Hiring Kenyan copywriters is an added advantage, this is because they know their way through the market and they exactly know how Kenyan people behave when it comes to their buying behavior. We are a Kenyan copywriting firm which handles copywriting activities for many businesses. We have trained expert copywriters who know how each and every product/service should have its copy write text since they all vary from each other. We provide high-quality copywriting services at very great offers.