Benefits of Hiring Local Copywriting Assistants for Help

Kenya is one of the marketplaces where you find very efficient and reliable copywriters. This country is highly blessed with so many top-rated copywriters. This can be proved by the amount of quotes companies and individuals get when they post their jobs stating that they want assistance from Kenyan copywriters. Kenya is one of the countries where you can find copywriters who are talented, well-equipped, experienced and who have great skills when it comes to copywriting. Kenyan copywriters provide customers with all types of copywriting services it doesn't matter the kind of projects they are doing. Hiring online local copywriters is a very clever strategy for your business, this is because you will tend to understand our target audiences more and provide them what really is a necessity to them. Most of the local copywriters based in Kenya know how to identify and determine a particular niche market and get the best out of it. These are some benefits of hiring Kenyan copywriters:
Since they have skills and experiences, it will be easier for them to generate leads and increase traffic on your business website. When your online presence is good, you will not have to worry about paying a lot of money for advertisements. This will eventually lead to more sales.
Kenyan copywriters are always up to date with every change that is prone to occur in the market trend. Changes occur every now and then; therefore they will know what is outdated and what needed to be changed.
Link up with Reliable Kenyan Copywriters for Proficient Help
There are many copywriting companies in Kenya and most of them offer reliable, affordable, professional, and quality copywriting assistance. You can make use of local copywriters if you are in Kenya;
Hire our local copywriters to assist you excellently at low rates. In Kenya, most of the copywriters who provide customers with copywriting services are Kenyans. People hire them because their services are the best when compared to those services which are provided by copywriters from outside the country.
Our firm has always made local customers enjoy local copywriting professionalism and expertise. People get happy when they see their own people doing well and do their best to promote them. Kenyans seek copywriting assistance from fellow Kenyans who are specialists and experts in copywriting and who make it possible for their projects to do well because they have enough copywriting experience.
With us, you can experience reliable copywriting services from our local writers. There are many Kenyan clients who like Kenyan copywriting services, not just because they are affordable, but because they are reliable. This is what attracts companies and people from all parts of the country.
At our writing firm you can get affordable copywriting services from our Kenyan based writers. Our copywriting firms have studied how customers behave and what they really want to hear, they know what is trending in a particular area and will definitely know what to craft in order to make it exciting to the audiences
Writing a great copy requires in-depth knowledge of the niche or the subject matters of that specific industry. We have reliable Kenyan copywriting experts that have experience in writing marketing content in a variety of niches. Therefore, if you are looking for a copywriter who has expertise in your area, this is the place to find one. The marketing content that you share portrays your brand's image. It determines how the customers perceive your brand and that affects their buying habits. We have experts that help you write copies that will create an image that you are trying to put forward to your clients.
Experience Professional Copywriting Assistance by Experts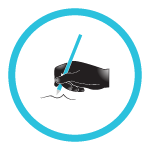 Customers always want to feel like they are listened to and their needs are being taken into consideration. When customers get this feeling, it is the best time to be innovative and creative enough to craft a written word that will be persuasive enough to make them feel like you care and that you are doing everything to help give them get a solution. Hiring Kenyan copywriters is an added advantage, this is because they know their way through the market and they exactly know how Kenyan people behave when it comes to their buying behavior. We are a Kenyan copywriting firm which handles copywriting activities for many businesses. Digi-Plus.co.ke trained expert copywriters who know how each and every product/service should have its copy write text since they all vary from each other. We provide high-quality copywriting services at very great offers. Content marketing can also help your website improve its ranking. However, you should always keep in mind that search engines prefer high-quality and original content. We are the leading Kenyan copywriting firm with experts that understand that and they can help you create copies with informative content that targets the right keywords.
Best-rated Firm offering Copywriting Services at Low Rates
Content marketing is the best way to make potential customers get to know your brand and what you bring to the market. Most people fail because they do not realize that content marketing is all about writing high-quality content and not about keywords. We are a firm with the best Kenyan copywriters that can help you when you are unable to come with quality content. Content meant to market a service or a product must be engaging to the customers. It should have information that helps the clients to realize that what you offer is the solution to their needs. If writing such information proves to be tricky, you should not get worried since you can hire a copywriter in this firm to help you. Writing marketing content that can create emotions that will trigger conversions is not an easy thing to do. It requires expertise which you may not possess. You can still come up with such content without worrying about the writing process when you hire a local copywriting firm. Many companies and people come to Kenya to hire copywriters because Kenyan copywriters are affordable and their services are incomparable. They are famous because they help with making copies which successfully persuade the audience and increase customers brand awareness. Those companies and individuals who want to be assisted with creating social media posts, billboards, catalogs, brochures, newspaper and magazine advertisements, direct mails, television scripts, radio commercials, white papers, taglines, and other marketing instruments can turn to Kenyan copywriters.