Professional African Copywriters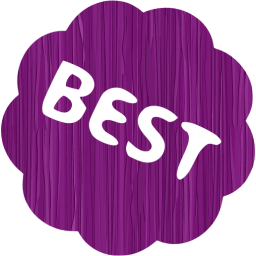 Copywriting is a skill that anyone could have; some even call it a talent but it takes dedication, efficiency, and sufficiency for it to become an occupation. Online copywriting is a craft that requires tricks and techniques of encouraging targeted audiences to take action after they read what the product really has to benefit them with. Copywriting is a form of marketing that businesses advertise their products/services using written texts that usually convinces customers to take action. Professional copywriters in Africa have made it easy for businesses since they don't have to hire salesmen to reach all their target customers. These are some of the advantages of hiring African copywriting experts:
African copywriters have professional knowledge of digital marketing and also the different cycles of buying and sales routine. They will know how to perfectly tailor persuasive words to the audiences in order to convince them to buy.
They have a clear understanding of constructing sentences that will get the idea across efficiently to the target audiences. Experts will be able to craft a well-written text that will have the ability to entice audiences.
Experts have a higher level of creativity. They write in a different but very stylish way that can relate to different kinds of customers.
Research is very important when it comes to copywriting. One would need to know how to handle customers and really can place them under your authority. And you have to prove this by writing convincing and powerful material.
Hire an Online Copywriting Expert

Businesses have opted to hire African copywriting experts in order to come up with the best results rather than hiring an in-house employee who does not understand or even has very minimal knowledge about the techniques of capturing target customers' attention. A good copywriting material will manage to draw the attention and eventually persuade customers that the product is worth buying. In Africa, there are thousands of experts who offer quality copywriting services, and businesses have come to entrust their marketing process to them, therefore it is a clever strategy to invest in one of these experts to improve brand awareness and increase products/services sales. There are so many individuals who have mastered the copywriting skill and know exactly how to deal with different customers and how they are likely to receive your product. We have specialized experts who are paid to offer copywriting services online and have the ability to make a change in your marketing field and make you improve your product sales. Our online copywriters will offer these services at very favorable prices and our priority is to deliver the best.