Reliable Tips for Writing Marketing Content Excellently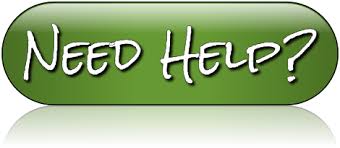 By converting raw materials into finished goods and offering services in the market to a consumer or a combination of both goods and services, a company makes a product. While this is touched and seen, a brand is only felt. It is the promise by a company of what the consumer will get after buying the product. It is what helps the consumer differentiate a product from a variety of products. A brand helps to create the image of the product in the consumer's mind. Every company makes a product with the aim of selling it. To achieve this, the right product brand description is a necessary consideration. The purpose is to supply consumers with details around features and benefits of the product so that they are compelled to purchase. Coming up with the exact content to write in describing your product brand is a challenge to many companies and that is why they end up hiring professional brand description content writers. Digi-Plus.co.ke has employed experts experienced in product description writing that makes consumers love your brand. Here are some of the tips to consider when drafting great product brand description content:
When writing, make sure you identify the best benefits and features that will be able to entice the urge of the customer to buy your product. Your product benefits should act as motivation and an answer to their problem.
Before writing the product description, ensure that you have identified your customers and their cultural behaviour, this will help you know how to approach them, some customers might not be aware of your products, it is now up to you to find the best way to approach them in a friendly and welcoming way.
Use words that will be able to persuade your customers to buy your product. When a product description is written in a tone where different kinds of customers relate to, then definitely the sales rate will increase.
What to Consider when Writing Content for Product Branding
It is challenging to write a description that will effectively sell your product to the consumer. However, consider following the tips below in writing the content about your product brand:
Knowing who your target audience is. The first thing before content writing is defining your buyer persona. Know beforehand what interests your customer and what problem they want to solve. This will help you not only write a great product description but also win the customer's trust.
Focus on product benefits. Instead of writing just anything about the product, tell the buyer what makes your product unique from a variety of similar products and how it will benefit him/her.
Make your product description easy to scan. Long blocks of texts may be boring to the buyer especially when in shopping mode. Have a heading and break the points down using bullets. This will make your description more engaging.
Consider using good images for your product. An image is an important aspect of your product description. Most customers will be attracted to read and chose a description with a photo. A good photo shows the customer all features of the product better than a description will.
A product description usually explains all the benefits and features of a product and persuades the targeted audiences to take action towards the product brand. You cannot expect a customer to buy a product blindly without knowing the kind of benefits they will gain from them, therefore it is up to you to write product brand description content that will attract their attention and see that they really need the product. A product description is basically the answer to the questions target audiences have concerning their needs. A well-written product brand description content helps in SEO, this is because it is written for the customers and in this way it is easy for them to navigate and understand the content easily.
Experience Reliable Help with Writing Marketing Content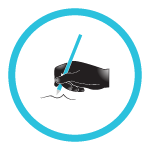 Good product descriptions can do a nice job of convincing potential customers that what they are seeing is what they need. If you do not know what makes up exceptional product reviews that can convert shoppers into clients, you can use additional help. We are a website that offers the most reliable product description content writing help. Consumers will move on if they realize that your descriptions are boring. That means you have to capture and maintain their attention by writing interesting and educational information. When you find it tough to write the descriptions of your product, you can hire an expert in this firm to help. Customers cannot touch the products you sell since they are shopping online. You have to make up for that by writing as much information as possible without repeating yourself. If that seems difficult, you can buy our remarkable product description writing services. Customers use certain keywords in searching for a product, this will ease product search. Our aim is to help you describe your product brand in a different way from those in the same market. Duplicating content may result in your product being confused for others thus no guarantee of customers spotting them out.
Help with Writing Description Content

for a Product Brand
We have a team of experienced product brand description content writers who have the ability to entice and persuade your target customers to choose your product/services over your competitors. We write in a friendly tone and in easy for the customers to scan through thus creating a user-friendly interface. We offer quality product description content writing help at pocket- friendly prices and we ensure that we are able to help you increase your brand awareness and product sales. Professionally written product brand description content is very important since it helps your product increase sales, and the customers are more aware of your product brand and are enticed to make orders. If you are a businessman and you need help with writing product brand description content that will create an image in customers' minds and actually feel the impact of the description. This is professionalism since the description is well–written and relates to the target audiences needs. This generally enhances the user experience by enabling an easy interface for the description. We are experienced when it comes to content writing and we are committed to offering you the following services: The first thing we do is to understand the features of your product in order to come up with the right keywords.