Things to Include while Writing a Quality Cover Letter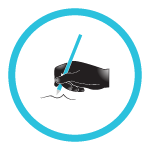 A cover letter is a document that is usually sent together with the resume that provides more information on what you can do, what you are qualified in and how you are going to impact the company in shorter and detailed summary. To write a cover letter that can actually attract and compel a potential employer to give you a chance requires skills and ample. It is basically a letter that acts as an introduction to the potential employer. Custom cover letter writing helps people express how well they can work, their abilities to deal with different situations and how good they are at it in order to fit a certain job position. Working with experts who help with cover letter designing here at Digi-Plus.co.ke is the best option to ensure that your cover is of high quality. The employers have other application documents to read and if your cover letter has errors, then your application will not be considered. With our professional cover letter writing assistance, that cannot happen since we have experts who proofread the personal documents first before delivering them to the clients. These are some of the things one should write on their cover letter:
The topmost part of the cover letter should have your name and your contacts. The contact should always be reachable and in case of an email address, provide the one that can portray professionalism. Mostly you can use your official names to create an address.
Include the name and the address of the company you are applying to. Research on who to address on the cover letter, if it is not possible, generalize it as; To Whom It May Concern, but this should not be put into consideration.
The skills you have and how relevant they are to the kind of job you are looking for. This will help you convince the employer that they need your skills and experiences in their firm.
Reliable Guidelines for Writing a Professional Cover Letter
A cover letter is a one-page document that is submitted together with a resume during a job application. It serves to introduce you to the hiring manager as well as persuade why you are the right person for the job. It is aimed to convey more personality and expound on the information in your resume. That is why it should be made as memorable as possible. Being the first impression you make to the hiring team, your cover letter can easily get you scheduled for an interview or disqualified. It should be tailored to fit a particular position. Seeking experienced cover letter writing experts will help you in case you do not know where to start or how to write an impressive cover letter. A potential employer is interested in your professionalism. While planning to write your cover letter follow the following guidelines:
Customize your letter for each role. Your cover letter should not be common, personalize it to suit the particular job being applied for whether within the same organization or a different one

Include the contact information

. Do some prior research about the company to know who is hiring whether the human resource or the managing director and indicate right greetings. Also, include your contact information despite it being in the resume.
Be straightforward about what you want to communicate. Use of simple words is both professional and easy to communicate. If the recruiting manager cannot construe the words you have used, he/she might not be bothered by your application.

Specify your accomplishments

. Your cover letter should try to elaborate on the qualifications which make you stand out for the job based on the information in your resume.
To impress the hiring manager, you have to mention specifics about the company or the job opening you are applying for. To get more information about the duties and qualifications needed, you have to research the company. If you do not possess the research skills, you should not worry since we have experts who can help you write a customized cover letter that will showcase your knowledge about the company and the job.
What to Include while Designing a Professional Cover Letter
A cover letter should always accompany the resume when you are applying for a job. A resume provides information about your qualifications for the job while the cover letter adds more weight by showing your personality and convincing the hiring manager that you are the right person for the job. If you find it hard to create this important personal document, you should get our reliable cover letter writing services. Coming up with the right design to suit a particular job is not easy. That is why many job seekers look for professional cover letter designing services. Here are some parts to include when designing your cover letter:
Heading

. At the beginning list both your contact information at the right-hand side and that of the employer at the left-hand side.

Salutation

. Instead of the common 'dear sir/madam', consider indicating the name of the person who is hiring.
First paragraph. Introduce yourself by telling the employer the position you are applying for and how you learned about it.
Second paragraph. Here you sell yourself as to why you are the best fit for the position. State skills attained in the previous work experience and their relevance to the job being applied for.
Concluding paragraph. Indicate that you are available for interview and give the time and days you can be available. Also, thank them for taking their time to read your letter.

Formal closing

. Write a complimentary close, your signature and then your name or email address.
A cover letter allows you to highlight your key strengths and aspirations. If you compellingly write to them, the document can leave the employer with no other choice but to invite you for an interview. If writing your experience and qualifications in an interesting way is something you are incapable of, you can contact us for help. Not knowing how to outline information in a cover letter is the most common challenge that new job seekers face. If you are in that group of people, you should not get stressed up while we can offer professional cover letter designing help.
Experience Credible & Quality Cover Letter Writing Services

A cover letter should be able to give some sort of encouragement to the employer to read through your resume, our professional cover letter writers here at our firm will also help you draft a resume that will be able to persuade the employer that you are the right person for the job. Work with our experts who help with writing cover letters and you will be able to speak the employers' language through your cover letter. When reading a book, let say a novel, most readers start with the introduction part. The introduction usually determines if you will continue with the rest of the story or not. Therefore, most of the cover letter writers for hire tend to make their introductions as interesting as possible. The same case applies to the cover letter and the other application documents; it should be able to encourage the potential employer to go ahead with reading your resume. A cover letter is usually not as detailed as a resume; therefore while designing a job application cover letter is clever to choose the right words that will be able to describe your interests on the job you are applying for. Cover letters differ with every job you are applying for; therefore it is very necessary to match it with the qualities a particular job requires. Every cover letter changes the job address and whoever it is addressed to, the type of job description and the position you will be applying for, and a little information about the company; that is, what they do and something little about their history, (research if possible). There are a lot of websites that promise to help job seekers to create their cover letters. You should always screen every service provider by asking for samples of previous work so that you can determine the best. You can trust us to offer exceptional cover letter designing services since we have experienced experts.