What a Quality C.V with the Best Template Should Contain
While a C.V format is flexible, you should choose a format that complies with the employer's expectations. Below is the latest and best C.V format with the details to include:
Personal details. This part contains the name contact details any title in a certain profession if any
Career objective. It is a brief overview of who you are and what you can bring to the company by highlighting your skills as per the job requirements.
Education qualifications. List of all the institutions attended the year, the course studied and the grade obtained. Start with the recent institution going down.
Work experience. Start with the most recent as it is the most relevant to any potential employer, write the date you worked, the name of the organization, the position held, key responsibilities that you were accorded and then the skills you gained and the achievements you attained.
Key strengths. Main abilities if any that you think makes you stand out from the rest. It may be languages or computer skills.
Hobbies. The interests you list should be the ones adding value to your C.V.
Referees. Write a brief line at the end indicating that referees may be available on request.
The length of a C.V differs depending on the level of education or the number of work experiences one has. For example, a recent graduate's C.V may be one page but for a person with several years of work experience can go up to three pages. Although a person may have many years of experience, the best and suitable C.V length should be an employer's requirement.
Reliable Tips for Formatting a Curriculum Vitae Expertly
The curriculum vitae has a very important contribution to the success of a job application. If you have organized your information wrongly, you will find it hard to land an interview. Luckily, you can hire the best CV writing experts who can help write and format your document excellently.
Do not write a very long curriculum vitae. The length of a CV ranges from 1-2 pages. If you are an entry job seeker, you do not have very many experiences and therefore, you should limit it to one page. If you have a lot of entries, you should not exceed 2 pages.
Use a consistent font choice and size. It is always advisable that you avoid fonts that can make your content difficult to read. Times new roman, Calibri, Arial are among the best ones to use. The size of your font also should range from 10-12. To have a document that has a clear font, you can get reliable CV writing help from our experts.
Organize your information according to specific sections. Your curriculum vitae should follow a certain organization from the personal details to the list of the referees. The information in each section should also be relevant. For the accomplishments, you can use bullet points so that your content can be easy to read.
Make sure your curriculum vitae is accurate. Before you can think of using your CV, you should edit it first and make sure everything is well-structured. You can check the grammar, spelling, punctuation, names of the companies and people among other entries.
Digi-Plus.co.ke is a credible C.V writing company that will enable you to land an interview on your dream job. We offer the latest personal documents formats and templates at very affordable prices to all our clients. Let us help you achieve your desired goals by allowing us to help with the best C.V format. Updating your C.V to ensure that it conforms to the latest C.V format is very important since it gives the potential employer a glimpse of the idea, of the person he might list as a shortlisted candidate. Therefore it is up to you to make your C.V as user-friendly and easy to read through as possible for the reader.
Benefits for Hiring Experts to Write your Personal Document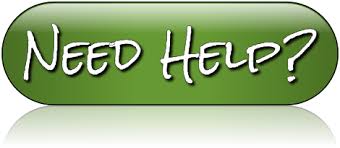 Before any person gets to the content part, the first thing they look at is how the important segments are outlined, the length of your personal document and how well-laid-out it is. People misunderstand the main purpose of a C.V; it is basically a summary of what you can present, explained in the best way possible. A perfect C.V length should be maintained, not too short and not too long. A longer curriculum vitae is more likely to kill the morale of the reader whereas a very short one will be perceived as a joke. Since many people don't have the skills for writing, they opt to hire professionals to help with C.V templates to ensure that the readers have been impressed. Many individuals do not understand the impact a well-written personal document format can bring to them career-wise. A C.V is very important since it's the document that explains your academic achievements, your objectives, your career history, your personal information, strengths and interests in a very accurate and detailed summary before you get to sit for an interview. These are some of the benefits you will acquire after being assisted by our professionals here at our firm:
The best C.V writers are always in tune with upcoming trends in new formats. A good and clear format that will allow the reader to navigate easily through your personal document which will be a plus. This will attract the reader and see what you have outlined in your C.V.
A professional personal document writer will be able to highlight the essential points clearly and precisely in a way that you would want. They are able to emphasize your accomplishments that will make the employer understand how you can impact his company.
C.V writers have experiences in different kinds of personal document writing in different fields. They know how different C.Vs are best written which will enable them to have a professional look. This will give you a promising personal document that will increase your chances of being called for an interview.
There are several guidelines that you need to follow to create a professional personal document. The document needs to have a certain length, a specific font choice and size and you should include specific sections. We have experts that can help you write a document that is structured according to the latest guidelines. If you are writing curriculum vitae for the first time, you will get stuck right from the start. To come up with an excellent one, you can ask for an exceptional CV template from experts. That can help you write curriculum vitae without worrying about the formatting process.
Help with Writing a Job-Winning C.V with a Suitable Length

A Curriculum vitae [C.V] is a document that indicates a person's details, academic qualifications, and skills from past work experiences usually submitted when a person is looking for a job. It indicates what you have done and the potential you have to ensure improvement in the new organization. Writing curriculum vitae is an opportunity to draw your employer's attention and get a chance to be interviewed. To have the best and latest C.V format will put you one step ahead of the vast number of applicants in any organization. However, this calls for professional help in order to realize quality. With the rise in digital error, everything is being done online. Most jobs are also being posted online and require one to fill the C.V details on the template. The latest and best template is the one compatible with word online and Google Docs. The best template shows you the import details to include, where and how to include them and also the best fonts and font sizes to use for the professionally produced personal document. A Curriculum vitae is a document that is used in academia, research and in job applications. This document often contains more information about an individual's academic achievements compared to a resume. Most people fail to come up with a CV simply because they do not know the length to use. If that is the case with you, you can reach out to professional CV writing experts in this firm for help.