Need Help to Change the Structure of your C.V?

A C.V is a very crucial document that requires a lot of observation and good structuring when outlining the personal information, the academic achievements, the career history, and the strength and interests of a candidate. A well-structured C.V is very important but most people usually underestimate what impact it can really bring. A C.V is a documented version of you, therefore, how you structure a C.V and in which format you outline the important parts, really explain a lot about you. Many potential employers do not have the time to read endless applications one after the other, they rather choose the few which have a clear format and those that are well structured since they will give them an easier time going through them. The following are the advantages of hiring assistance with C.V structure and template changing:
Hiring a professional to change your C.V template will make it easier for the reader to go through. This will make the potential employer focus on the important points you have outlined.
A well laid out template of a C.V and a clean CV will be able to create a good first impression on the potential employer. This is because they will perceive you as an organized individual who can handle a job in an orderly manner. A professional will help you achieve that.
Outlining your basic information is very crucial since a C.V acts as a documented description you. Having the basic information segmented in a clear way will enable the reader to get clear points on where exactly you would want them to concentrate on.
Buy Affordable Services Here Anytime 24/7? Try us Now
Our team of professionals who help with C.V changing will help you land an interview after applying for your dream job. We have the skills for writing different kinds of C.V in different fields and we have very many satisfied clients who have landed their dream jobs. Digi-plus.co.ke offers C.V template changing services at very affordable prices and we help you achieve your desired goals. A clear and laid out, a clean and a well-spaced C.V are good impressions. If your C.V is not attracting the reader's attention, then changing the structure of your C.V is necessary. A great C.V is more attractive to the reader's eyes and will catch the reader's attention thus changing the structure of. The presentation is a key factor when writing a CV. This means that the length is standard (that which is not too long or short), the font is clear, headings are distinguished and fonts that their compatibility with different devices is universal. Outlining your strengths in bullet points will make it is easy for the reader to follow up step by step without feeling like they are straining themselves.
Which is the Most Suitable C.V Template to Use?

Among the most vital documents required in a job application process is a C.V, which you can use to represent your academic achievements as well as your abilities. Many are the times that people seek for employment; however, the major dilemma facing them is how to convince the hiring committee that they deserve the position. As a person who is ready to utilize skills and become productive, you will ensure that your C.V is professional.
Relevant Information on C.V Writing
How & Why It Is Good To Write a Quality C.V
One thing to keep in mind is that your C.V will give you the best opportunity to make a good impression on a potential employer. When writing a C.V, you need to understand that you are selling your skills. This means that in order for your C.V to be professional and credible, it shouldn't be general and not longer than 2 pages in order to make a good impression. It is necessary to tailor your C.V professionally, and specifically to the employment you seek. The inclusion of skills experience & qualifications is very necessary.
What Should You Not Include In A C.V?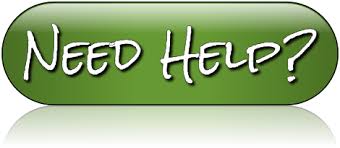 When writing a C.V, it is very necessary that you avoid clarifying your objective, which is obviously seeking the job. There are also irrelevant work experiences, which instead of adding to your C.Vs importance they are likely to derail its consistency. They are better left out. You are seeking a job; therefore, your personal stuff should be the last thing to include in a C.V. Your hobbies also should be your own recordings since the employer seeks to see your qualifications. At times the desperation to get a job may make you tell blatant lies, something that may make your C.V less considered. Too much text which may include your age and time off among other irrelevant information are better off avoided.
What can lead to the rejection of a C.V?
Your C.V can be rejected if;
You include inaccurate dates to try to cover up unexplained gaps in employment

Exaggerated education accomplishments, by purchasing online degrees
Including information on inflated job titles & salaries
Very inflated career achievements
Writing a C.V is not always a walk in the park, but luckily for many clients, we are just a mouse click away. We have the best C.V templates for sale, which are very reliable in providing an exact example of a professionally done C.V. This means that if you are looking for the best C.V template changing help, our firm is the place to be. We will also assist you to structure your C.V excellently, thus finding it very easy to secure employment. We offer services at very reasonable rates, whilst ensuring that your work is ready within the stipulated time. If you need excellent help, experts at Digiplus.co.ke are here to help.