Buy Quality and the Latest Resume Templates at Low Prices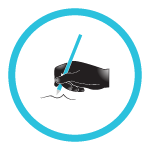 A resume is a document that is written by an individual to describe their personal information, background, and skills when applying for a job. A resume can be used for many purposes, but most commonly it is used as a part of the application documents to look for a job. So many people are looking forward to getting promoted and attain senior positions and as such, they are required to create quality manager resumes. A resume needs to be regularly updated to keep your skills in tune with the emerging trends. The following are some of the benefits of hiring a professional manager resume writing service provider like Digi-Plus.co.ke to restructure your resume before sending it to the potential employers:
A well-laid out resume by an expert will give it a more professional look. Employers will be impressed since they will perceive you to be a more serious individual and capable of working on a professional level.
When a professional restructure your resume, you will be able to be in tune with the emerging trends. Things change every day, some things become outdated and some achieved skills are no longer useful in the current industry.
When writing an executive resume, it is a very good strategy to hire a professional who will be able to update your essential information and the skills you have gained in a clear and precise way. This will be able to highlight the important points easily to the readers.
Why Hire Us to Help with Writing your Personal Document?
When recruiting new staff in any organization for a managerial position, the employer wants to have beforehand information about the person making an application. A resume serves as the first impression that an applicant makes to a potential employer. Clarity and better presentation of a manager's resume gives one an upper hand to land to an interview. Structuring your resume presentably from a good template enables the recruiter to give your resume an attention while a wrong structure is quickly ignored. Due to the digital era we are in, most companies request an online resume submission which means there will be further scrutiny electronically. Some give templates on which to build your resume.
The Suitable Length when Writing a Manager's Resume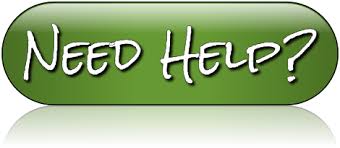 After sending a job application, it's the dream of every person to get a positive feedback and be called in for an interview. A well-structured resume is supposed to tell your story in a way the employer will be impressed with the kind of achievements you have attained. Digi-Plus.co.ke has skilled professionals who have mastered the skills for resume writing and will help you get as close as possible for an interview for your dream job. We offer high-quality manager resume writing services that will make an impact on your career path. A well-written manager's resume is supposed to elaborate your past working experiences and attained skills in the best way for the potential employer to be convinced that you are the most suitable candidate for the position. When an employer opens a resume document to read candidates skills, he expects to see a clear, simple, and a well-laid out manager resume template that is easy to read through. A well-structured resume is able to outline the essential points in bullet point form that will enhance easy navigation and straight to the point. People opt to hire experts to offer advice on the best length for a manager's resume. This is because a professional is aware of what employers look for and are in line with what is currently expected from candidates.
Tips on How to Write a Job-winning Managers Resume
A professionally written manager's resume intensifies your job hunt as it gets a chance to be among those considered for shortlisting. The following are some of the important considerations to observe when writing your resume:
The design of your resume. An eye-catching design of your resume is crucial for it to be given a consideration. Use upper cases or bold fonts only when indicating headings.
The format to use. Start with your contact details below which you give a brief summary about three lines of why you are the best person for this job. Here you may include a title of your profession based on the nature of the job.
Relevant skills. The new job comes with advancement in technology. When writing your resume consider up-to-date technology
Style balance. Consider combining both paragraphs and bullets when writing. Also during the listing of the skills ensure that there is moderation to avoid dwelling so much on certain skills only….
Being specific. Avoid overstuffing your resume as will hide important details that the recruiter is looking for.
Why Write a Personal Document using a Quality Template?
If you are stuck in writing your resume, no need to panic. A quality resume template will work for you. The template outlines the sections you are supposed to fill and create a format for you. The importance of this is it gives accuracy and save you time. However, it is also possible to customize a template by choosing the font to use and also renaming titles to suit your requirements. The best template to use is the one that is compatible with Google docs and word online.
What is the Appropriate Length for a Manager's Resume?
The length of your resume is determined by the number of years of experience. However, a maximum of two pages is the standard resume length, for a person with less than 10 years of experience; a 1page resume is the best.