The Appropriate Spacing to use while Writing a Resume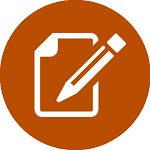 A job application resume is a document that is written to help describe your education, career, personal information and your strengths in a summarized form when looking for a job. When an employer announces a job vacancy in his/her company, he expects to receive resumes that will be able to impress him and match the required job specifications. Proper resume font size and spacing should be observed since it is something that many potential employers look at. You might be qualified for a certain position but the way you present yourself for the first time (through your resume), will be able to determine if you will land the opportunity or not. These are some of the advantages of using these features on your resume:
Readability of the sentences is made easy
The reader can scan faster through the resume
The spacing of the document will encourage a moderate and suitable length of the resume.
Using bold fonts to distinguish between segments will make it easy for the reader
Bullets points enhance spacing in a resume thus increase the chances of the reader noticing your strongest points.
How to Write a Presentable Job Application Resume
When recruiting new employees for any job, a potential employer is interested in a person who will come to fill the gap in the organization. Meaning the person should have the right skills and experiences for a particular job. The first way of communicating to the hiring manager as a job seeker is through a resume that is sent during a job application. It is a compilation of your educational qualifications, work experience, skills, and accomplishments. Though different job applications require different resume formats, a resume is your marketing tool during a job hunt and should be tailored to suit a particular job. Being the first impression you make to a hiring manager, there is a need for your job application resume to be organized and look presentable.
Get the Best Resume Formatting Services Here

Digi-Plus.co.ke offers quality resume formatting services which will be able to increase the chances of you getting called in for an interview. We understand the importance of a resume and therefore we make sure that we highlight all your strongest points in the best way possible to convince the potential employer they need your impact on their company. It is also a very essential document when applying for a job the reason why you should ensure that you write a resume using the best font size and type. A little summary and how you have presented it can change your life. When a reader opens your resume, he/she does not jump straight to the content, but will first notice how the resume is laid out, whether the content in the resume is readable and if it is just the moderate resume spacing that will keep them engaged when reading through it. One can also enhance the readability by choosing the best resume font style and size to write on it. This will make it easier for the reader to scan through your resume and will be able to notice the highlighted important points on your resume. A well-spaced resume will be able to give the reader a chance to follow up on your resume with ease and be able to distinguish between the different segments faster. It is important to use a suitable resume font style that can be compatible with any computer and use the right spacing to differentiate different information.
Write a Job Application Resume using the Standard Font Size
Apart from correct spelling and grammar, your resume should be neat and easy to read. Due to the use of applicant tracking systems in sorting the resumes, there is a need to use a basic font size that can be read by a machine and also by humans when printed. A font size of 12 is the best. However, a lower font size of not less than 10.5 can also be used. You can use a little larger font size of about 14 when writing your name for it to stand out.
Applicable font type for a resume
When writing a resume for a job application, for it to look professional, the choice of type of font to use is of a great importance. Apart from where the job being applied is related to graphic design, use of calligraphy and difficult to read font types should be avoided. Use fonts like Verdana, Calibri, Helvetica and Times New Roman. Use aerial bold in section headers
Right spacing for a job application resume
Any recruiter will take about six seconds to go through a resume. Having a resume that is overstuffed with information might appear boring and a recruiter will give it no attention. For it to be read easily, ensure there are plenty of white spaces on the page. Use single spacing in the entire resume. Use a space of 0.5 between the section header and the content.
The combination of best font size and type and the right spacing will give you a professional job application resume.