Do you Need To Create a Quality Resume from Scratch?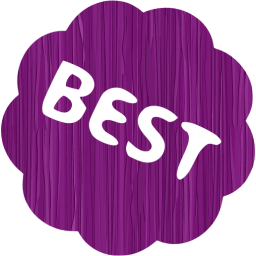 Writing a resume to many appears as a formidable task. However, for you to be shortlisted for an interview in your dream job, your resume has to include the necessary items. As a marketing tool during a job hunt, a resume summarizes your personal, educational, qualifications and work experiences. Recruiters spend minimum time going through one resume due to the large volume of applicants thus there is a need for much care when deciding what to include in the resume. Being your first time to write a resume or being in the job industry for long and want to change the job, drafting your information first is necessary for easy selection of what to include and what not to include. Many job applicants seek qualified experts in drafting a resume from scratch. Digi-Plus.co.ke has experienced service providers in resume drafting, writing and rewriting.
Professional Tips in Drafting a Formal Personal Document
Having no skills of where to begin writing your resume is a challenge with many job seekers. However, the best person to draft your resume is you because you know yourself better. Below are some tips to follow to produce a quality resume:
Begin with brain dump
This means transferring all the information in your brain to a written form. With a piece of paper and a pen or sometimes a computer make columns of all the jobs you have done for the past years. Also, include any volunteer positions.
List everything you did under each job position
If you managed people, sold a product, lead a team or attended meetings, indicate all of that in the draft no matter how insignificant they may appear.
List all the numbers under each job position
In order to explain the accomplishments attained, numbers do the best. By listing the number of people managed the number of items sold and the expected target and also the number of meetings attended gives a better explanation
Get Proficient Help with Writing a Resume at Low Rates
After you have the draft here is what to do:
Begin the writing
In your computer write the dates, company name and the position held. From your draft list the ten most splendid qualifications.
List the things you have accomplished
Instead of the task assigned to you, consider mentioning what you achieved in a certain position.
Create your final resume
Now add the contact details at the top and education in the middle to come up with a professionally written resume.
Check and correct your resume
If you do it yourself or hire somebody, it is important to edit your resume to rectify all errors in grammar and spelling.
Get Quality Writing Services at Affordable Prices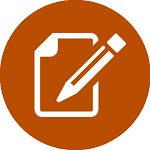 Drafting a resume from scratch is not just writing to summarize a description about you, it requires more than that. A well-written resume that is well formatted will attract the reader and he will perceive you as a well-organized candidate. Any person can write about their personal information, their skills, interests, the number of references they have; no matter how influential, but it requires certain skills that will be used in order to make your resume look appealing to the person reading it. Before drafting any kind of information on the resume, make sure you use a simple format that is easy for the reader to navigate through. Formats tend to change with time; therefore one has to be in tune with the frequently upcoming trends. A professionally written resume will help outline your strengths in the simplest form possible, able to emphasize your strong points and most importantly be able to highlight how your accomplishments will benefit the company. Here are some advantages of writing a resume from scratch:
It helps to match the kind of organization you are sending your application to.
Having a new well-laid out format will improve the appearance of the document.
You will be able to highlight the new skills you have gained through different experiences.
You will be able to emphasize the impact you will bring to the company you are sending your application to.
Hire our Trustworthy Drafting Experts for Help
We have a team of professional resume writers who have helped many individuals land their dream jobs. We have the ability to bring out the positive aspects in a way that potential employers will be able to see the kind of impact you will bring to their company. One can rewrite his/her resume due to different reasons and that is why it is wise to hire professional resume writers to avoid inconveniences. Some rewrite in order to match the kind of job description, the position and the organization they are applying to. This mainly includes removing the unnecessary information on the resume. The other reason is when a person is applying for a job promotion. You cannot expect to submit a resume you submitted for a junior position to perform wonders for a job in a senior position, you need to update on the skills you have acquired throughout your entire working period. In other cases, some achievements are not necessarily required in job applications because they are outdated and having them removed is important. We offer quality resume writing services at fair prices and we make sure that we never compromise the quality