Reliable Tips for Structuring Curriculum Vitae Excellently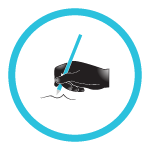 A curriculum vitae is basically a summarization of an individual's personal information, career objectives, and employment history, academic achievements, and interests. Everyone wants to land their dream job and it is a CV that will enable your potential employers to have a glimpse of who you are. It is the first impression that the potential employer will encounter therefore it is up to you to make it more appealing and presentable. It is much advisable to have a curriculum vitae written and saved, before taking the time to recreate it to give it a better formatting point of view. In case you are unable to format a curriculum vitae that you have just written, it is advisable to hire document formatting experts from online firms. C.V formatting is a process of making a curriculum vitae look more presentable in the eyes of potential employers. When formatting a curriculum vitae, the layout, the font, the curriculum vitae format, and the spacing are important factors to be considered. A curriculum vitae is what communicates on your behalf and the way you present it will determine if you will be selected to be one of the shortlisted candidates. Here are some of the tips you can follow to format a curriculum vitae professionally:
Keep your

curriculum vitae

simple and clear. Avoid including unnecessary information and unexpected format designs that will distract the reader from reading the important information. Use a format style that is easy to go through.
Format your

curriculum vitae in

a way that it will have an attractive and pleasant experience for the reader. Many readers prefer bullets too long paragraphs. This is because it is easier to directly understand what is explained in bullet form than in a long paragraph.
A CV is more appealing when it has an outlook which is professional. When a

curriculum vitae has

spelling mistakes and errors, improper use of grammar and vocabulary it looks bad and unprofessional. Also, try using fonts that are more comfortable to read.
Spacing is a very important aspect of

curriculum vitae

formatting. Avoid leaving too much space between sections and also don't squeeze the sections. Using clear and bold headings will help in distinguishing between sections easily.
A well written and presentable curriculum vitae should have the ability to land any person in an interview; however, this isn't always the case. As a person that has been struggling with joblessness, dropping your curriculum vitae in almost every office will be the order of the day. The number of offices you go to will not guarantee you a job, but rather the suitability and credibility of your personal document. A well-written curriculum vitae will very much entice the potential employer to read it in full, as compared to one that looks quite shabby and its presentation is quite hard to comprehend.
What Makes Our CV Formatting Services Reliable in Kenya
The format used in a curriculum vitae is as important as the content itself. Therefore, if you want your sections to be organized in a way that the hiring manager will find it easy to spot your information, you should reach out to us for reliable CV formatting help in Kenya.
Our CV formatting assistance is delivered without delays. If you are looking for experts that can format your curriculum vitae excellently and deliver the final draft at the right time, this is where you can find them. Our professionals have good time management expertise which makes that to be possible.
We have curriculum vitae formatting professionals that do not resell orders. We only offer genuine curriculum vitae formatting services to our clients. You can be sure that we will not sell the personal document content that you will send to us for formatting.
Our exceptional CV formatting help is offered at pocket-friendly prices. You should not hesitate to link up with us even if you have a restricted budget. It is in this company that you can get professional formatting help at a reasonable price.
We offer confidential assistance with curriculum vitae formatting. We understand that the CV you send to us has some personal details that you would not want other people to access. You can be sure your information is safe with us since we offer a high level of privacy.
A CV is a more comprehensive document that you have to submit during a job application. For the hiring manager to capture the details about who you are personally, academically and professionally, you have to organize your information using a consistent format. If you are not familiar with how to structure this document, you can get our professional curriculum vitae formatting help in Kenya. The structure of a curriculum vitae is very crucial since it determines whether your information will be clear, professional or easy to read. We have experts that can help you format your curriculum vitae if you are not up to date with the latest guidelines. They are familiar with the chronological, functional and combined formats and they will use the best option for you.
Things you Need to Consider while Writing a Job-Winning CV

The presentation of a CV or rather the manner of which it has been formatted is very important. A well-formatted curriculum vitae will ensure that all your important information is outlined in a more clear and precise manner. A good curriculum vitae is more likely to be read than a poorly written one, therefore if you do not have the skill and knowhow you can as well get assistance with CV formatting from our experts. No matter the skills and experience you possess, if you do not format a curriculum vitae in a presentable manner, your curriculum vitae is likely to be overlooked. It is therefore very important to check the following before using your CV to seek employment;
• The layout – It is quite unrealistic to have a one-paged curriculum vitae, and still have a detailed presentation of your contact information, skill, experience, and other requirements. It's more recommendable for a CV to fit in 2 to 3 A4 pages.
• The typeface – Conventional typefaces such as Calibri, Arial, and Mistral are more acceptable, as compared to time roman which many people use. It is also very necessary to avoid informal fonts such as Comic Sans and Carter.
• The font size – It is necessary to use different fonts on the name (large), and the rest of the information in a curriculum vitae. Similar fonts are suitable for the headings and various break-up sections along the way. At times, lack of enough room may call for emboldening the headings instead of using a larger font
• Best CV format – CVs are commonly written in a format where the personal details always come first and then other details, however writing your work history in reverse chronological order is usually more presentable. Being unique also counts.
Order for Credible Curriculum Vitae Writing Services Online
When a curriculum vitae needs quality formatting, it means that you need to work with highly qualified cv formatting experts. The bridge between you and the job you seek can only be sealed by a quality curriculum vitae, the reason we are ready and set to help people format CVs professionally. If you work with us, we shall ensure to provide the most reliable assistance, services that you can obtain at any given time of the day. We have around the clock client support system, which is operated by qualified and skilled experts. We provide high-quality CV formatting services, which surprisingly come at reasonable prices. We ensure no delays by observing time. CV formatting services are offered by so many individuals in Kenya. Before you go ahead choosing which firms to get these services from, it is good to check their credibility, reliability and the customer reviews customers have written about them. This will help you determine if they will offer you an interview landing curriculum vitae or just a curriculum vitae that will never get a response. Our firm has a team of professionals who offer curriculum vitae formatting help at a very affordable price. Our goal is to help you land your dream job. Inconsistent use of font types, as well as the size, can make your curriculum vitae look unprofessional. Our Kenyan CV formatting experts can help you use font types such as Times New Roman and Calibri which are easy to read.