Genuine Online CV Formatting Experts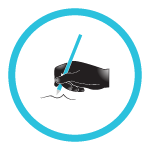 A well written and presentable CV should have the ability to land any person in an interview; however, this isn't always the case. As a person that has been struggling with joblessness, dropping your CV in almost every office will be the order of the day. The number of offices you go to will not guarantee you a job, but rather the suitability and credibility of your CV. A well written CV will very much entice the potential employer to read it in full, as compared to one that looks quite shabby and its presentation is quite hard to comprehend. It is much advisable to have a CV written and saved, before taking time to recreate it to give it a better formatting point of view. In case you are unable to format a CV that you have just written, it is advisable to hire document formatting experts from online firms.
Things to consider after Writing a CV
The presentation of a CV or rather the manner of which it has been formatted is very important. No matter the skills and experience you possess, if you do not format a CV in a presentable manner, your CV is likely to be overlooked. It is therefore very important to check the following before using your CV to seek employment.
• The layout – It is quite unrealistic to have a one paged CV, and still have a detailed presentation of your contact information, skill, experience and other requirements. It's more recommendable for a CV to fit in 2 to 3 A4 pages.
• The typeface – Conventional typefaces such as Calibri, Arial and Mistral are more acceptable, as compared to time roman which many people use. It is also very necessary to avoid informal fonts such as Comic Sans and Carter.
• The font size – It is necessary to use different fonts on the name (large), and the rest of the information in a CV. Similar fonts are suitable for the headings and various break up sections along the way. At times, lack of enough room may call for emboldening the headings instead of using a larger font
• Best CV format – CVs are commonly written in a format where the personal details always come first and then other details, however writing your work history in reverse chronological order is usually more presentable. Being unique also counts.
Where Qualified CV Formatting Experts are found

When a CV needs quality formatting, it means that you need to work with highly qualified cv formatting experts. The bridge between you and the job you seek can only be sealed by a quality CV, the reason we are ready and set to help people format CVs professionally. If you work with us, we shall ensure to provide the most reliable assistance, services that you can obtain at any given time of the day. We have a round the clock client support system, which is operated by qualified and skilled experts. We provide high quality CV formatting services, which surprisingly come at reasonable prices. We ensure no delays by observing time.