Quality CV Writing Services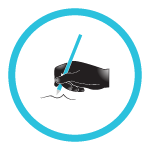 In the current world, securing employment has become close to impossibility. A good number of job seekers will keep blaming the people in power, without putting into consideration the fact that their application documents could be the challenge. When seeking a job, there are various application documents that one is required to write and present. One of the most important documents is a CV, a document that is relevant in portraying one's suitability to be employed. If you do not know how write a good CV, it is necessary to ask for help with C.V writing. It is better not to view a CV as an added expense, but rather as a means to up your game, profile and the confidence to secure the job. Many at times people have failed to secure jobs, just because they couldn't express their experiences in a more explicit manner. No matter the skills that one possesses, getting a job takes more than just displaying them on a paper. A CV is a document that should be well presented, in a professional manner that will give the employer a good impression of the job seeker. This means that besides just writing down the skills & experience that one possesses, a high level of accuracy is required. Many people tend to confuse a resume and a CV; however, they end up seeking CV writing services from online firms. A CV is longer than a resume, which will specifically include a name, contact details, education, skills & experience. The most important if you do not have skills to write on is to hire expert CV writers who are qualified.
Why Writing a Presentable CV is necessary?
Many people will feel tired before they even begin writing a CV, however there are unending reasons why investing your time, money and energy to create a relevant CV is worth it. A good CV has the following advantages;
• Helps in creating the right mindset
• Highly reduces time lost in job searching
• Gives a person a sense of pride
• Increases employability chances
• Helps in building confidence in order to stand tall
It may seem easier said than done, and in a case where you find it challenging to handle it, we are here to offer quality application document writing aid. We have helped many people solve the mystery of never getting employed, by providing the best CV writing services in Nairobi. Even if getting a job in Nairobi may seem like a nut cracking activity, believe it when we tell you that after handling your CV, it will surely represent you fully. We never charge more than necessary, since client's satisfaction is our main priority. Being a firm that operates all round the clock, be sure that your request shall be responded to on time without delays. We are here to superior help with CV writing, therefore reach out to us and say no to joblessness.