What Determines the Number of Pages of a Resume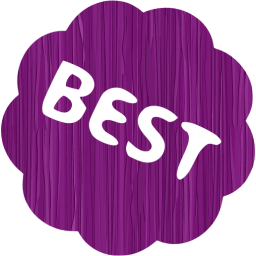 A resume is a short summary of a person's academic achievements, attained skills, experiences, their career history and objectives, their personal information and their educational background. A hiring employer does not have all the time to read hundreds of resumes sent by job seekers every time they have an advertised vacancy, therefore, before writing a resume, think through if the potential employer will be attracted by the number of pages in your resume. A resume is more like the first impression the potential employer gets into contact with before meeting the candidate at a personal level. Having a well-structured resume with a good format, a friendly tone in an official way will give the employer a positive impression and will perceive you to be an organized, stable and professional candidate. The perfect pages in a resume and proper grammar will be a plus since poorly written documents become a major setback for a candidate's reputation. The most convenient resume structure is the one which has a moderate length. The main aim of a resume is to land you to an interview. Different employers require different format and length of a resume. Also, the nature of a job one is applying for could be the determinant of the pages one needs to have. While a maximum of two pages is standard, there are various factors that bring the variation:
Being an undergraduate or with less than 10 years' experience, a one-page resume is standard.
Having many positions held while in school and whose experience relate to the particular job or having worked several experiences relevant to the current job, a two pages resume is advised.
Executives and senior-level managers with a long track record of achievements or being in the scientific field with large volumes of publications, you can have three pages resume.
Reliable Tips for Writing a Resume with the Ideal No of Pages
No matter the years of experience or academic achievements, the employer is only interested in how you will be of value to him and the organization. Therefore, there are some things to consider ensuring that your resume stands out among the many applicants:
Understand the job requirements. Recruiters look for keywords that align with the job. Be keen to mention them in a way they will be easily spotted.
Cut off older roles. This will help shorten your resume. The employer is only interested in your current position. Older roles can be summarized just to show your working history.
Avoid overused phrases. Many job seekers don't forget to mention 'a good team player', 'excellent communication skills' and others. Instead, you should list what you achieved to avoid wasting space
Use minimal space on personal details. Indicating your name, telephone number and email address are enough personal details. After all, it is aimed to reach you for an interview.
Our experts can be able to pick the qualifications that are relevant to the job and match them with the requirements. The appearance of a resume also determines whether the hiring manager will be motivated to go through it. Our professional resume writers can be able to help you write a document with the right font type, and with bullets points to list your information. That can make your resume appealing to the reader. A resume is a document that can increase the chances of getting an interview only if you present the content in the best way. This document should not be too long since the preferred length is usually 1-2 pages. If you are not sure about how long your resume should be, you should not panic while you can get professional resume writing help here.
Experience Professional Personal Document Writing Services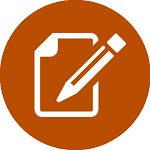 A resume is like a marketing tool during a job hunt that informs a potential employer about the services you are bringing in when offered the job. Many recruiters spend minimal time going through a resume. You have to ensure that your resume is telling the right story about you clearly and without boring. Though time has changed and the earlier norm or maintaining a one-page resume disputed in some places, their clarity of the information given remains crucial. Instead of having a one-page resume that is clouded, and strenuous to read, it is better to have a two pages resume that is clearly organized, brief and to the point. Due to the different requirements of various jobs, finding the right length of a resume that a particular employer wants is always not easy. The reality is that the hiring managers take a few seconds to go through a resume before determining whether you qualify for the next round. That makes it more essential for you to get our reliable personal document writing help because our experts can help you write a concise document that highlights your standout achievements. The mistake that a lot of people make is writing resumes that have skills and achievements that are irrelevant to the specific job they are applying. You can avoid making such an error in your document when you reach out to us for help. We understand that it can be very difficult to squeeze your professional experience into a one or two-page resume. That is why we have recruited resume writing experts to offer assistance to people who find the process of creating resumes to be complicated.
Help with Writing a Job-Winning Resume with the Ideal Length
In this day and era, resumes are changing with time and potential employers expect higher standards even in a resume. Although some features never really change, some change frequently because some skills and achievements are influenced by time. We are professional resume writers who will help you update your resume in a more professional way that will be able to catch the potential employers' attention. Our assistants here at our firm will help write a well-structured resume that will help you get shortlisted as a potential candidate at a friendly charge. When your resume is too short, that will definitely be considered to be of a person who is not fit enough for any kind of job, whereas a long resume will depend on what you are outlining. The advantages of writing a longer resume come when you have a lot of information to outline, a longer one will help you in the continuity of the information. Better spacing, readable font size and a nice page layout will result in a longer resume. But the common problem for a longer resume is that most potential employers only scan through the document. In case you need help to write an appealing resume that will help you secure an opportunity, then you can trust experts here at Digi-plus.co.ke to help you. Some information in a longer resume is not really necessary and will drift the reader away from what they should really focus on. The number of pages that your resume should have depends on the level of experience that you have. Most entry-level job seekers do not have a lot of experience or achievements to share which means their resumes are mostly one paged. However, people with a lot of experience have so much to write about and therefore they write 2 page resumes.