The Standard Word Count for a Professional Formal Letter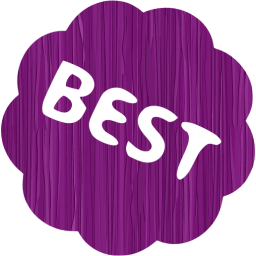 A cover letter is the first document a hiring person encounters with. The length of a cover letter is very important since it is the one that determines if the reader will be encouraged enough to proceed ahead with reading through your resume. A cover letter is a form of introduction that the writer includes in his job application documents that explain accurately and in a short summary why they are the best candidate suited for the job vacancy. A great job application cover letter should have a minimum of three paragraphs. That should be enough words to talk about the company and its organization. This will make the employer see how much you are interested in being part of them. The second paragraph should probably talk about your strengths and skills in summary and how efficient you are. The third paragraph should explain why they need to hire you and why you are the perfect candidate for the job. Since it is only an introduction, you do not have to write your history and other academic accomplishments in your cover letter. One should only include that in the resume. A long cover letter will not be very ideal to present as the first document and neither is a short cover letter. A perfect length for a cover letter will give the reader the first impression hence help you secure an opportunity.
Why do you Need to Write a Cover Letter Professionally?
Different job positions require different skills. During every job application, it is important to tailor your cover letter for the following reasons:
To indicate the right salutation

. Some job adverts do not direct you on the details of the recruiter. Conducting a prior research to know the person to be addressed and some details about the company show your commitment.

It will make you stand out as an applicant

. A well-customized cover letter shows the hiring manager the job position you are applying for and why you think you are the right fit.
Helps you to elaborate on information in your resume. A cover letter serves to spot and expound on the details in your resume that may be of significance in a certain company.
Looking for Assistance with Writing a Cover Letter?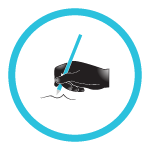 It will be too much information for an introduction when the cover letter is long and it will lack professionalism when it is too short. Hiring expert cover letter writers are the best option if you need a cover letter that is perfectly structured and free from errors. A cover letter is more personal than a resume; therefore it is an advantage since you will tell your story in a more personalized manner. It usually explains your story and helps you describe how much interest you have for the job position. Since it will include the company's information, it will give the potential employer an idea that you have done some research about their company. This approach is a plus when they consider hiring the applicants because they know you have familiarized yourself with their organizational culture. All this should be in an accurately summarized in a professional way. This will make the potential employer eager to read through your resume. A professionally written job application cover letter should at least help you get listed among the shortlisted candidates. Therefore it is a good idea to look for reliable job application cover letter writers who will be able to draft your cover letter in the best way possible. Digi-Plus.co.ke has a team of professionals who will help you determine the best length for a well-written cover letter in a suitable way convenient for the kind of job you are applying to. We will help you get the chance to move closer to your dream job at very effective charges.
What's the Appropriate Length of a Job-Winning Cover Letter?
Though some job positions come with detailed instructions on the wording and the length recommended for a cover letter, many do not. A too short cover letter may show your lack of commitment to the job while too long may appear boring and the recruiter may not have all the time to read it. The following are tips to consider in coming up with a suitable length for a job application cover letter:
Keeping your cover letter concise and brief. While it is used to sell you, it should be to the point. Try keeping your cover letter on one page.

Consider breaking your cover letter into sections

. Divide it into paragraphs at most four where each paragraph consists of several brief lines to aid easy navigation.

Leave white space between paragraphs

. Leave a gap of one line between two paragraphs. The more white spaces will make your letter enjoyable to read even if it is a full page.
Focus on an acceptable word count. Unless specified, 250 to 400 words are the right amount.
The Suitable Length to use while Writing Formal Letters
When submitting a resume for a job application, it is usually accompanied by a cover letter which though few paragraphs long, explains why the applicant deserves the position. While speaking face to face is a better way of selling yourself to a potential employer, a well-written cover letter depicts professionalism and the applicant's ability to communicate through written texts. Due to the high number of applicants for a job, a cover is used to differentiate the personalities of applicants with similar qualifications. You should try to make it as attractive to the hiring manager as possible to catch their attention.