Need Professional Help to Rewrite your Resume?
Many people have been sending their applications to companies that have job vacancies so many times but they get discouraged when none of these companies contact them back. This at times is caused by the poor structuring of a resume which demands expert resume restructuring help. You might be wondering if there is something wrong with your skills, your experiences or even your academic information. But it has nothing to do with that. The main issue comes in when you do not know how to outline and highlight your strongest points in a persuasive way that will be able to convince the potential employer they need you in their company. The following are some of the reasons why should rewrite and restructure your resume:
Rewriting your resume will help you include only the important information on the document and remove the unnecessary information. This will result in a resume that is clear and straight to the point.
Being a very skillful individual will require you to translate those skills in the resume. Employers will not know your skills on a personal level; therefore it is your work to make the description of the skills more accurate.
Not all people in their past career history have had good jobs, therefore having a professional to rewrite a resume on your behalf will make your skills and your strongest points appeal to the potential employer.
In case of a career change, rewriting your resume and restructuring will help you make your resume seem like you are not having a change in your career, employers want to see that a candidate is able to adjust to different environments.
Need Help from Experts on How to Structure a Resume?

Even though a resume does not guarantee to get you a job, it is the most important thing to have when applying for a job. In order for you to be considered for an interview, you have to be presentable. The first presentation of every job seeker to a potential employer is through a resume. It is worth taking more time to work on your resume because no matter how experienced you are or the qualifications you have, they will be of no value if your resume has been presented poorly.in order to intensify your job hunting rewriting is crucial in order to ensure there is clarity. Also, the restructuring which is arranging your resume in a better and current way goes a long way in making your resume great. During a job opening, many applicants remember that their resumes have not been updated or they are not sure whether the one they have written is correct. That is why many seek trusted assistant in resume rewriting and restructuring. Due to many years of working in the academic field, Digi-Plus.co.ke has experienced professionals in resume writing, rewriting and restructuring.
The Advantages of Hiring an Expert for Rewriting Help
There is a need to tailor your resume at any job opening in order to address the requirements of each job. Since the resume is a marketing tool during a job hunt, there are some benefits in seeking rewriting help:
It will show you have the right skills, qualifications, experience and education for the advertised post.
It shows that you are keen to details. By listing what the job requires, shows that you took your time to clearly read the instructions given.
It increases your employability chances. By adjusting your resume to make it suitable for a particular job, increases the chances for your application to succeed.
Reasonable resume restructuring assistant
Due to many applicants in any job, the recruiting team usually spends six to seven second going through one resume. Therefore, the right structure will attract their attention. The following are some considerations to make when restructuring your resume:
Do research about the company. Having details about the company and also the job description will inform you of what to include and what to leave out
Ensure high standard presentation and structure. In order to give a good impression, your resume should not only be clean but also well laid out. This makes it easy to read.
Use professional font type and size. A font like aerial 10 pt. or others like times new roman, Verdana and Calibri you can use 12pt. avoid italics and only use bold font on headings.
Reliable help in rewriting and restructuring your resume
By working with our team of professionals, you are guaranteed reliable services all time day and night, on or before time delivery and also quality resume rewriting and restructuring services.
Get Reliable and High-Quality Formatting Services, Here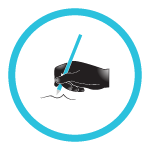 At any time you find yourself in such a situation, the best thing to do is to hire people that can help with resume restructuring. You may have used your resume for such a long time without rewriting and updating the contents and using the same and outdated format type that is not really relevant to the current trends. Custom resume rewriting is a smart move since it will describe your skills in a better way that will be able to emphasize on your strengths and get rid of the unnecessary things that do not make an impact on the resume. Quality resume restructuring will give you a better chance to increase the rate at which your application documents will be put into consideration it being listed among the shortlisted candidates. Our firm offers professional resume rewriting and restructuring services at a very affordable fee. We will help you get closer to your dreams by giving a new look and excellent highlights to your resume. Experts here at Digi-Plus.co.ke have assisted so many clients in landing their dream jobs and we are willing to help you to achieve the same.