Need Help to Rewrite your Resume?

Many people have been sending their applications to companies that have job vacancies so many times but they get discouraged when none of these companies contact them back. This at times is caused by the poor structuring of a resume which demands expert resume restructuring help. You might be wondering if there is something wrong with your skills, your experiences or even your academic information. But it has nothing to do with that. The main issue comes in when you do not know how to outline and highlight your strongest points in a persuasive way that will be able to convince the potential employer they need you in their company. The following are some of the reasons why should rewrite and restructure your resume:
Rewriting your resume will help you include only the important information on the document and remove the unnecessary information. This will result in a resume that is clear and straight to the point.
Being a very skillful individual will require you to translate those skills in the resume. Employers will not know your skills on a personal level; therefore it is your work to make the description of the skills more accurate.
Not all people in their past career history have had good jobs, therefore having a professional to rewrite a resume on your behalf will make your skills and your strongest points appeal to the potential employer.
In case of a career change, rewriting your resume and restructuring will help you make your resume seem like you are not having a change in your career, employers want to see that a candidate is able to adjust to different environments.
Get Reliable Resume Rewriting &Restructuring Services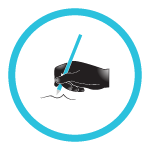 At any time you find yourself in such a situation, the best thing to do is to hire people that can help with resume restructuring. You may have used your resume for such a long time without rewriting and updating the contents and using the same and outdated format type that is not really relevant to the current trends. Custom resume rewriting is a smart move since it will describe your skills in a better way that will be able to emphasize on your strengths and get rid of the unnecessary things that do not make an impact on the resume. Quality resume restructuring will give you a better chance to increase the rate at which your application documents will be put into consideration it being listed among the shortlisted candidates. Our firm offers professional resume rewriting and restructuring services at a very affordable fee. We will help you get closer to your dreams by giving a new look and excellent highlights to your resume. Our rewriting experts have assisted so many clients in landing their dream jobs and we are willing to help you to achieve the same.