Looking for Professional Cover Letter Writers for Hire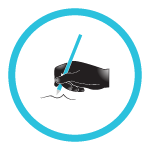 A cover letter is usually the first document that serves as an introduction to all your documents. It is basically a short summary that accurately describes your CV content. It is important to write a quality cover letter so as to attract the attention of the potential employer to read your CV. Many people don't actually read the entire CV in detail; most of them just scan through the document. Perhaps they try to save time, or maybe they have a lot of applications to go through. While a CV is a document written to market yourself, your experiences, your skills, and strengths, a cover letter is written to target the kind of job you are applying for. When drafting a cover letter, you should consider keeping in mind some of the following qualities:
A cover letter should be more personal but professional, this is because in your CV it's just the professional accomplishments. This is where you get to shine your personality.
One should know that a cover letter is a good chance to create a sense of belonging when you genuinely show your interest in the company by writing something little about it.
A professionally written cover letter should be able to show how interested you are in the position you are applying for. Having a cover letter customized for a position will let the employer know you are intellectually curious.
A great cover letter should at least give you a chance to sit for an interview since you have done a very good job of introducing yourself to them.
Some Important Steps to Guide you while Applying for a Job
During any job application, apart from the resume, a job seeker is supposed to accompany a cover letter. This is a one-page document addressed to the interviewer. A cover letter should contain your contact details and those of the employer, the position you are applying for, how you got to know about the job and the reason why you are the best candidate for the same. It is the first impression you make to a potential employer hence you should make it as relevant and memorable as possible. Each cover letter should be customized to fit a particular job position.
Considerations to make Before Writing a Cover Letter
Before you make an application in any job position, it is wise to consider the following tips:
Research on the employer
Conduct some research to know who the recruiter, what his /her position is. This will help you a great deal in the salutation.
Acquire the necessary knowledge about the job
This will help you to use the right keywords relating to the job position. This will in long run increase your chances of being considered.
Benefits of Writing a Cover Letter while Applying for a Job
A cover letter is considered as a much greater marketing tool during a job hunt because of the following:
It tells the employer who you are
A resume does this; a cover letter, however, gives you an opportunity to elaborate on your experience and interest for that job. It informs the employer more about your personality.
It highlights ones writing ability in a letter
Being able to write an appropriate convincing cover letter shows your professionalism. It also showcases your ability to communicate well through written texts.
It shows your dedication to the job's position
Taking your time to write a cover letter shows you are serious and committed about the job. A hiring manager would consider a resume with a cover letter more than the one without.
Gives you an opportunity to accentuate your strengths
When writing a resume, it is likely to leave out some key qualifications all because of the length. A cover letter helps to spot and expound on certain skills in your cover letter that makes you stand out.
The cover letter provides ground for follow-up
There is no need to wait forever for a response from one employer. By giving the date and time to be called for an interview you eliminate the waiting and either take an interview or proceed elsewhere.
Why Buy Quality Letter Writing Services from us!

A cover letter is an important job application document that cannot be ignored and if you don't have skills or maybe skills to draft one, hiring an expert to help you is the best option. Addressing the employer directly will give you a higher chance of winning his attention. A great cover letter mainly addresses the company, the employer, and why that company needs your skills, therefore it should be written freshly every time you apply for a different job for your message to match the requirements of the job you are applying for. A cover letter is a great opportunity to not repeat yourself, write something new about yourself and how you are able to deal with situations. You might be asking why writing a quality job application cover letter gives you a chance to get a job? This will make you express your interest in them in a genuine manner. A cover letter helps in showing off your enthusiasm and be persuasive enough for the employer to see that you are the best candidate for the job and you are fit enough to match their organizational cultures.Digi-Plus.co.ke has a team of professionals with expert writing skills who will help with cover letter writing in a professional way. We are able to write in the enthusiasm that will make the employer see how much interested you are with the job position. Allow our expert cover letter writers to help change the monotony in your cover letter and get you to step foot in an interview hall.