I highly appreciate the perfect work that you did for me. I now have much traffic in my website. I will talk to you soon and see if we can do some more.

I was really satisfied with the way your writers handled my content, and I look forward to work with the same writer(s). The work you did for me was really a masterpiece.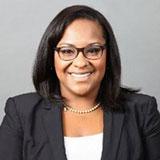 Working with you was a great experience; I highly commend your professionalism. I never was kept waiting, was kept updated all through.

I now can see the results of the work you did, extremely wonderful. I was almost un-sure but actually my site traffic has tremendously increased.
This happens to be the first time I am working with you, but I have to admit that you provided me more than I would have expected. Great Support, very impressive.

There is much more customer feedback that we receive daily. We engage a very comprehensive customer support approach to ensure that our clients are satisfied.