Assistance with Posts Commenting and Writing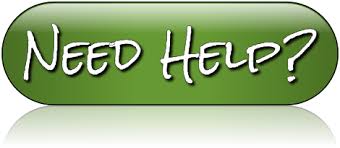 When you post a comment on social media, you obviously expect many people to read, like and share. This means that you may need help with posting comments on social media channels such as Facebook, Twitter or Google Plus, something that we can fully assist you to do. Social media is very relevant in helping people promote their businesses and attract many customers, but then all this doesn't happen at once. You will require expert assistance with writing content on social media since communication has to involve information. The content has to be very professional, relevant and convincing, in order to convey the information that the customers want to see. One thing to never forget is that social media networks are different, and the people visiting each one of them have different demands as well. This means that besides looking for reliable help with posting relevant comments, you also need to determine the social media channel that the kind of clients you seek could be using.
Trustworthy Social Media Content Writers
Social media is a very reliable platform that helps people reach a target audience easily and effectively, but for efficient communication quality and relevant content is required. When we talk of quality social media content, we refer to data that has been fully refined to a point where clients can read through your content and get the message without any challenge. As a social media account owner, one thing you should know is that no client will struggle to read your content if at all what you've written is not correct. You have to ensure grammar accuracy, correct referencing, logical flow, relevance and correct sentence structure, in order to have a greater chance of communicating effectively. One thing to never doubt is the assistance of search engines, but then this is determined by the level of relevance and credibility of your content. You can also trust us if you need help with comments posting In case you realize that you may not have the chance or professionalism to create professional and relevant content, the expert help with content writing is always at your disposal. Need legitimate social media content creating assistance? We are ready to assist you at any time.
Looking for the Best Content Writing Assistance?
Maybe the many websites you have visited for reliable content has always disappointed you due to high costs, but then you need not worry considering that we are here to offer reliable help at cheap prices. When you require assistance with posting comments on social media, you should never hesitate to let us know since we provide the best assistance at very affordable rates. You are our much-esteemed client, therefore besides looking into prices we also ensure that your instructions have been followed to the letter. We guarantee top mark help with writing quality content, which will also come within the deadline you have given. We are that very professional help provider you have been looking for, and even though we are not the best of all we can rank ourselves among the most reputable websites. Whenever you need assistance with writing content to publish on social media, trust us for nothing but professional services.
Need Help with Comments Posting?
You need to be aware of the fact that many people shall offer to assist with your content, but if you are looking for experts that help with comments posting you need to trust us. Although we are not the only firm that develops social media content, we give you the assurance of professional and reliable help. Our services have been used globally, with limited or no feedback of poor quality services. We do not only offer content writing, developing and managing assistance, but we also offer comments posting services. This gives you an assurance of creating a social media account that has the most outstanding content, which will not only stand out but also assist you to communicate effectively. Reaching your target audience is guaranteed with our assistance, which comes at a very affordable rate without delays. Are you ready to become a renowned social media account owner? Give us a call and receive the most legitimate, quality and professional writing services.