In Need of Help with Writing Marketing Content Online?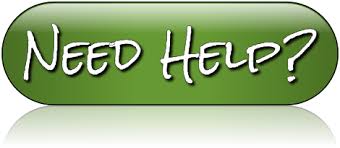 When you post a comment on social media, you obviously expect many people to read, like and share. This means that you may need help with posting comments on social media channels such as Facebook, Twitter or Google Plus, something that we can fully assist you to do. Social media is very relevant in helping people promote their businesses and attract many customers, but then all this doesn't happen at once. You will require expert assistance with writing content on social media since communication has to involve information. The content has to be very professional, relevant and convincing, in order to convey the information that the customers want to see. One thing to never forget is that social media networks are different, and the people visiting each one of them have different demands as well. This means that besides looking for reliable help with posting relevant comments, you also need to determine the social media channel that the kind of clients you seek could be using. Commenting on other related social media posts or replying to your readers' responses can help you create new relationships. If you do not have time to engage with other professionals or the readers, you can request for our high-quality social media comments posting help. Not every company that you come across online can be able to write social media posts that can enable you to fulfil your business goals. You need to screen the experts so that you can hire a writer who can help you come up with posts that can bring a good return on investment.
Firstly, you need to carry out research on the target audience so that you can write content that is highly relevant to them.
You need to make it easy for the target audience to capture your information by writing simple and easy to read social media content.
You can use visuals such as images that can make your content engaging. They can also help your target audience to capture information faster compared to words.
You can add a call to action at the end of your social media post such as requesting the readers to share your information.
Why Hire Our Experts to Write Content for Social Media
You also need to optimize your social media posts since the search engines also recognize signals from social media platforms. With our reliable social media content writing help, you can get well-optimized content which can improve your ranking on search engines.
Our social media content writing services are offered by skilled experts. Our social media posts helpers have experience in helping people write their content. They have acquired skills as well as the knowledge required to write user-friendly and engaging social media posts.
We provide exceptional social media comments posting help at fair prices. You do not have to worry about the pricing of our services. It is on this website that you can get top-notch and yet affordable social media comments posting assistance.
Our reliable social media content writers deliver original posts. We have writing helpers who have the innovativeness to write content from scratch. You can expect to receive posts with fresh information.
We provide around the clock help to post social media comments. You can contact us for social media comments posting help at any time of the day or night. Our commenting helpers work around the clock to ensure you get immediate assistance when you reach out.
Social media is a very reliable platform that helps people reach a target audience easily and effectively, but for efficient communication quality and relevant content is required. When we talk of quality social media content, we refer to data that has been fully refined to a point where clients can read through your content and get the message without any challenge. As a social media account owner, one thing you should know is that no client will struggle to read your content if at all what you've written is not correct. You have to ensure grammar accuracy, correct referencing, logical flow, relevance, and correct sentence structure, in order to have a greater chance of communicating effectively. One thing to never doubt is the assistance of search engines, but then this is determined by the level of relevance and credibility of your content. Social media content can make readers passionate about your brand. That can only happen if your information educates as well as engages them. We have social media posts writers who can help you write an engaging content which can create a connection with the readers.;
Experience Help with Writing Optimized Marketing Content

Maybe the many websites you have visited for reliable content has always disappointed you due to high costs, but then you need not worry considering that we are here to offer reliable help at cheap prices. When you require help with posting comments on social media, you should never hesitate to let us know since we provide the best assistance at very affordable rates. You are our much-esteemed client, therefore besides looking into prices we also ensure that your instructions have been followed to the letter. We guarantee top mark help with writing quality content, which will also come within the deadline you have given. We are that very professional help provider you have been looking for, and even though we are not the best of all we can rank ourselves among the most reputable websites. Whenever you need assistance with writing content to publish on social media, trust us for nothing but professional services. You can also trust us if you need help with comments posting In case you realize that you may not have the chance or professionalism to create professional and relevant content, the expert help with content writing is always at your disposal. Need legitimate social media content creating assistance? We are ready to assist you at any time. Social media content is what can make you form relationships with potential customers and also make them buy what you bring to the market. Writing social media content is one of the most effective strategies that you can use to market your brand. When you come up with an effective plan, you can be able to establish a stronger social media presence which can make your business more recognizable. If you are too busy running your business and you need help with social media content writing, you can reach out to us for professional assistance.
Help with Writing Comments for Posting on Social Media
You need to be aware of the fact that many people shall offer to assist with your content, but if you are looking for experts that help with comments posting you need to trust us. Although we are not the only firm that develops social media content, we give you the assurance of professional and reliable help. Our services have been used globally, with limited or no feedback on poor quality services. We do not only offer content writing, developing and managing assistance, but we also offer comments posting services. This gives you an assurance of creating a social media account that has the most outstanding content, which will not only stand out but also assist you to communicate effectively. Reaching your target audience is guaranteed with our assistance, which comes at a very affordable rate without delays. Are you ready to become a renowned social media account owner? Give us a call and receive the most legitimate, quality and professional writing services.
The attention span of social media readers has greatly reduced over the years. Therefore, they do not prefer posts with long blocks of content. With our help, you can be able to share information that the target audience prefers. Our writers can help you create posts with visuals, straightforward sentences and with bullets which make it easy for readers to capture information. However, if your content is not exceptional, you cannot be able to create interactions with consumers. To get valuable information that can bring positive results, you need to buy our top-class social media content writing services. Even if the content you want to write is aimed to market your brand, you need to ensure you write high-quality information. That means your content should not be too self-promotional but rather valuable to the readers. If you cannot write such social media posts, you can hire an expert here to help you.